TS Unified from TeleSys extends ProCall with fax and voice mail
Take advantage of the seamless integration of ProCall Enterprise with the TS Unified Module Fax and TS Unified Module Voicemail from TeleSys Kommunikationstechnik GmbH.
Increase your daily efficiency!
The TeleSys application integrates fax and voice mail in various system environments such as e-mail and application systems. The software connects the telecommunications infrastructure in the company with the existing information technology, enabling companies to benefit from streamlined business processes that enable more efficient working.
Benefit from seamless integration!
If both solution components (TS Unified Module Fax, VoiceMail & ProCall Enterprise) already exist in parallel, you can now change directly from the user interface of your ProCall Enterprise client to the UMS tab and take advantage of all the features of the TeleSys solution TS Unified Module Fax and VoiceMail.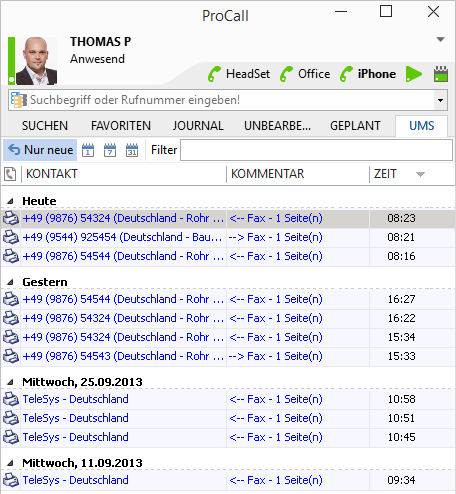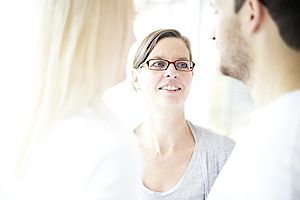 estos and TeleSys - A successful collaboration
You can see how far advanced the current collaboration between the two companies is and which applications are possible from a customer perspective in this practical example.
Do you want to see other successful practical examples? Then take a look at our other reference videos.
Are you interested in this application and want to know more?
Then contact us. We are happy to help.
Product information for TS Unified Module Voicemail
Product Information for TS Unified Module Fax