Online Upgrade Training 2019
For all partners who have already trained to become estos Business Partners or Expert Partners, estos has recently introduced a new format: The online upgrade training in seven chapters provides a comprehensive overview of ProCall 6 Enterprise, MetaDirectory 4 Enterprise and the ECSTA 5 series. Partners should allow a total of two hours for online upgrade training.
Agenda
The latest innovations at a glance
Journal, instant messaging and audio/video
Bluetooth and G Suite integration
Mac/mobile integration
Contact portal and multimedia business card
SIP softphone functionality
Upgrade planning and execution
Price €249
After successful completion of the final test you will receive upgrade licenses from estos NFR according to your partner status.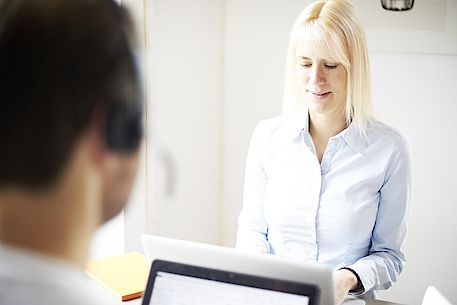 Requirements
Participation requires certification as a Business Partner or Expert Partner. We recommend that you recreate the given instructions in a test environment during the training.
Login and registration
Register directly using the form below. You will then receive a confirmation from estos with further information.