meet.estos.de BETA
Online meetings with meet are easy
Small video conferences and presentations without barriers. You can find more information about the development of the platform and the technical background here.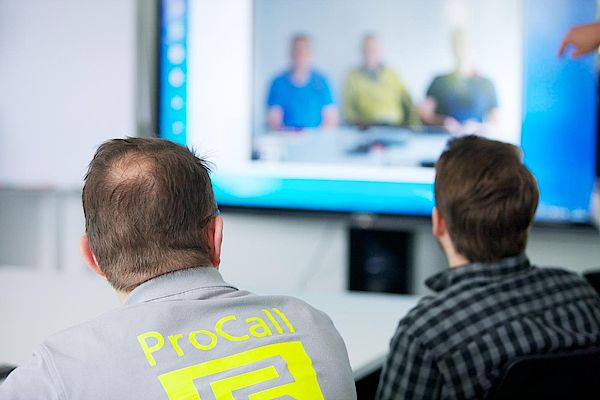 With our cloud-based platform "meet" that we test publicly on meet.estos.de, you can easily organize and hold small video conferences, online meetings and presentations with several people situated in up to 8 different locations.
Thanks to WebRTC technologies, the participants require no plug-ins or the like, just a compatible Web browser (Chrome), video camera, headset or microphone and loudspeaker.
You can name your own conference room by defining a unique URL and providing it to the participants, e.g. meet.estos.de Our Room. You can also share the desktop and presentations and use the chat. Ad hoc and not complicate.
In the medium term, it is planned to provide similar functions as a paid service and option for ProCall.
Because simple is simply simple
Try meet right now.
Try https://meet.estos.de and specify any name for your meeting room by individually extending the URL. e.g. https://meet.estos.de/ourroom or https://meet.estos.de/MiaSanMia. Now send the complete URL by email or chat to the participants. Call up the URL at the time of the meeting! You will now see the participants of the meeting appear one by one. Use the text chat for the protocol, for example. As the moderator, share a presentation or the desktop by downloading the plug-in provided for the browser.
It's that simple.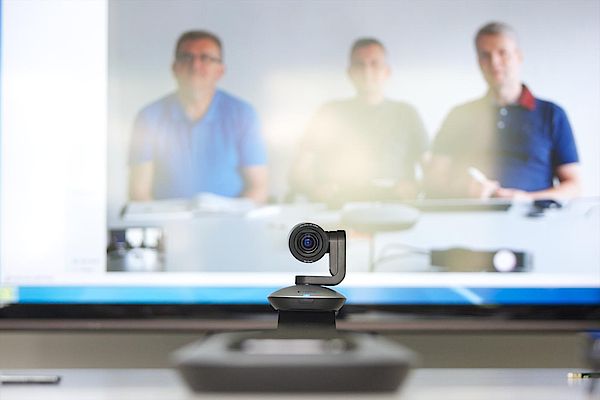 meet is beta
WebRTC is a brand new technology which has developed rapidly in the last two years. estos has supported the WebRTC community since the very beginning and has made important contributions to its further development. Because WebRTC is relatively new, there are still one or two small bugs. WebRTC is the basis for the meet.estos.de platform and we want to eliminate teething problems before we put together a fee-based offer. Do not worry, meet operates pretty well... support us by giving your feedback on its use.
We appreciate any feedback.
The MetaDirectory merges various contact data for ProCall Enterprise. It processes names, addresses, call numbers and customer-specific information in a standardized manner and enables an effective search with customizable results.