ProCall 6 Enterprise (Public Beta)
Unified Communications & CTI Software Suite
With ProCall Enterprise, companies are able to improve their communications and collaboration internally, as well as across company boundaries with partners, suppliers and customers. This makes employees' day-to-day work more e?icient and improves customer satisfaction. ProCall Enterprise can be platform-independent and device-spanning, and provides native clients for macOS, iOS and Android.
You can test ProCall 6 Enterprise here from the 1st of June 2017
ProCall Enterprise - All communication functions in one application
A company's communication, both internally and externally, is becoming increasingly diverse. As a Unified Communications & CTI software suite, ProCall Enterprise supports this diversity by combining all the important communication channels in a single application. In addition to proven CTI (Computer Telephony Integration), instant messaging, presence management and desktop sharing, ProCall Enterprise also provides audio/video (WebRTC-based) capabilities in the form of text, audio and audio/video chats. The optional integration of communication functions into the business processes of a company (business-process integration) as well as having the advantage of exchanging presence information with external partners (via Federation), make ProCall Enterprise a full-scale communication application which benefits both employees and customers.
The most important Functions of ProCall Enterprise

Softphone Functionalities (SIP)
With the integrated compatible SIP softphone, you can make VoIP phone calls from your Windows workstationor from your Smartphone-App with external and internal participants,wheather you're in your company or on the road.The softphone functions (SIP) are available for selected telephone systems and are continuously developed further.
For a list of supported telephone systems and softphone functions (SIP), please refere to our technical information.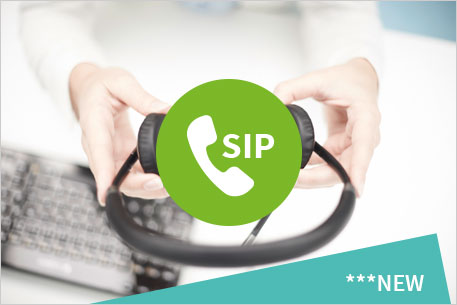 Simplified Work Steps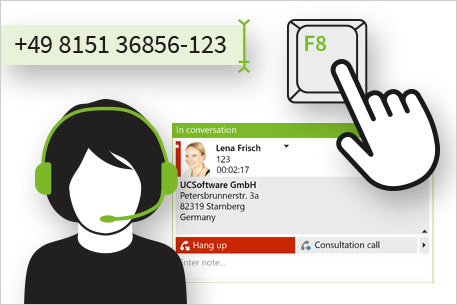 CTI functions (Computer Telephony Integration) saves employees the task of typing in telephone numbers manually. Potential errors are thereby minimized. Using the absence or presence register of colleagues, which is visible at all times, a communication method that is appropriate to the situation can always be selected. Audio/video chats allow face-to-face communication regardless of distance. With these and other options, ProCall Enterprise offers a wide range of communication opportunities without requiring the user to make a choice.
Contact Portal/Multimedia Business Card – Uncomplicated Customer Advice
With text and audio/video chats, companies can offer their customers personal, direct communication via the company's website. Be it as a contact portal, in which selected employees are made visible "externally" or by attaching a multimedia business card with audio/video chat option via an e-mail link. This allows website visitors to get uncomplicated advice before buying or to arrange a video consulting appointment without great effort.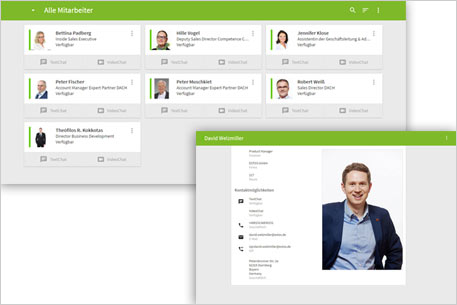 With Business Process Integration, Customer Service is Easy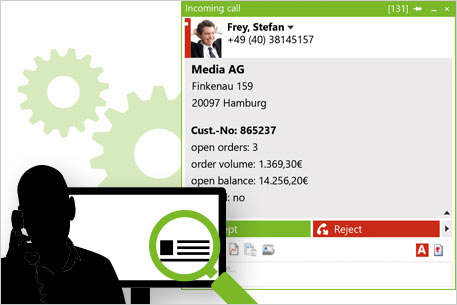 Business process integration is used to link the CRM and ERP programs and specific industry programs used by the company, as well as a communication software such as ProCall Enterprise. This creates a bridge between dialogue with the customer on one hand and automated business processes on the other. As soon as the call begins, the employee is shown all relevant caller information directly in the call window. This enables the employee to immediately greet the caller by name. Depending on the connected CRM or ERP program, additional possibilities exist which the employee can use during the call.
Networking beyond the Company's Boundaries
With Federation, companies are able to network with suppliers, partners and customers on the basis of open standards and secure protocols across company borders. In this way, presences can be quickly recognized and relevant information exchanged easily. The company can individually determine which data is allowed to be viewed. Sensitive data remains protected.
Hybrid Cloud-modules with UCConnect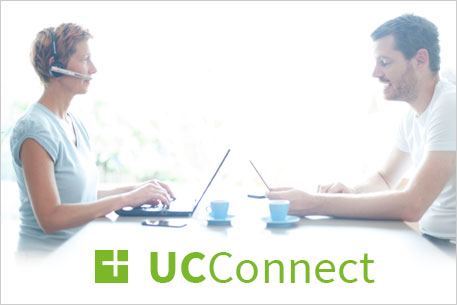 UCConnect includes modules for the hybrid cloud. They facilitate the installation of selected application scenarios and the operation of required server services. The need for adaptations on the existing infrastructure of a company decreases. Implementation is possible without deep IT know-how. Regular updates ensure long-term state of the art security and a controlled availability of the software. After the registration, the UCConnect modules can be used without restriction for the first 45 days. The use is optional.
ProCall Web Communication Services
These services support companies to provide modern customer communication via the website (contact portal / multimedia business card):
User profile on the website
Accessibility via the website
Audio / video communication via the website
ProCall Mobility Services
These services support companies to optimally communicate and collaborate on the road:
Mobile working
Home Office
Audio / Video Communication
ProCall 6 Mobile - native App for iPhone/iPad- and Android smartphones
ProCall Mobile is a native smartphone app for iPhone & iPad and Android with selected unified communications (UC) and CTI functions:
Use the office telephone even while on the move
Access to business contacts and all communication functions
Get the last contacts quickly at a glance
Chat for the fast and secure exchange of messages
Communicate with a more personal touch: audio / video chat
Instant messaging and presence management, even for external business partners thanks to federation
Always be efficiently organized with a personal call journal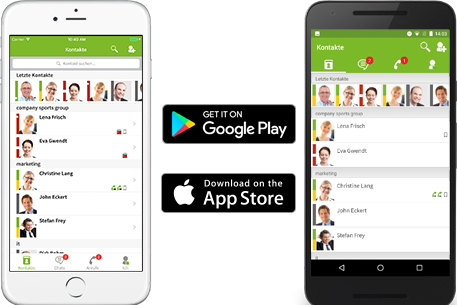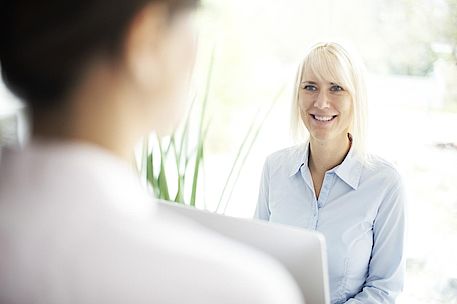 ProCall for your Mac desktop
With the native client for macOS, small and medium-sized businesses can benefit from the proven performance features of the Unified Communications bestseller ProCall Enterprise and improve their collaboration. This version includes functions such as hotkey dial, reverse search and a call journal, Instant Messaging (chat) and presence management for Mac workstations in the company and beyond the company boundaries using Federation.
For your presentation
We would be pleased to send you the documents as files for editing.
Flyer
We would be pleased to send you this flyer by mail.
Technical requirements (5-2500 users per site)
Server
Windows Server 2016
Windows Server 2012 R2
Windows Server 2012
Windows Server 2008 R2 Service Pack 1
Windows Desktop
Windows 10
Windows 8.1
Windows 7 Service Pack 1
Mac Desktop
macOS Sierra 10.12
macOS El Capitan 10.11
iPhone & iPad
iOS 10
iOS 9
Android-Smartphone
Android 7 "Nougat", until
Android 4.1 "Jelly Bean"
Recommendation for system expansion
Server
Active users: 50
CPU: 4 cores, 3GHz
Free Memory: 2 GB
Free Hard Disk Space: 1 GB
Network: 1 Gbit/s
Windows Desktop
CPU: 2 cores, 2GHz
Free Memory: 150 MB
Free Hard Disk Space: 300 MB
Network: 100 Mbit/s
Server
Microsoft Hyper-V
Citrix XenServer
VMware vSpahre ESXi Hypervisor
Desktop
Microsoft Remote Desktop Services
Citrix XenApp/XenDekstop (mit HDX)
VMware Horizon (VDI)
For further details please refer to the following technical information about the current version of ProCall 6 Enterprise:
Combination products for a modern company communication
ProCall Analytics is an additional module for ProCall Enterprise. It evaluates the daily communication data of a company and presents them in easy to understand dashboards. By this a company is able to gather valuable conclusions, such as the accessibility of a team during peak times. Because of the available data, Optimization potentials can be identified much easier.
The ECSTA series is a professional CTI and TAPI middleware. It allows the connection of a telephone system to the PC so that it can be easily controlled via this. It is also possible to connect several sites with different telephone systems (MultiSite / MultiVendor technology). Thanks to this technology a company can usually keep the existing telecommunication infrastructure.
The LDAP-compatible directory service consolidates the databases used in an enterprise into one single information service and provides them in a consistent way. By this important caller contact information is provided directly with the incoming call. It is also possible to switch directly from the conversation window to another application with just one click. (Communication Enabled Business Processes)
ixi-UMS Business is a Unified Messaging software specifically designed to meet the needs of smaller companies with up to 100 employees. ixi-UMS Business convinces with a particularly simple implementation andadministration and supplements the company's existing messaging systems such as Microsoft Exchange Server or IBM Domino with the functions Fax, Voicemail and SMS.
ixi-UMS Enterprise is a modularly designed unified messaging software for larger companies and also meets specific project requirements. It integrates the functions fax, voice and SMS in system environments like Microsoft Exchange, IBM Domino or SAP. In addition, it also provides a mobile access to all messages. If requested ixi-UMS Enterprise can be integrated into ProCall Enterprise.
Contact us now!
You want Unified Communications, Softphones, Communication Enabled Business Processes, Apps? We are looking forward to inform you about the possibilities of our products and to discuss with you, which options would be suitable for your company.