ProCall LiveChat Beta
Addressed directly! Take advantage of an opportunity!
With ProCall LiveChat, you communicate with visitors to your website from the start with no barriers and in real time via the browser. Take every opportunity of a live chat to get to know your customers better, solve customer problems quickly and therefore promote your sales!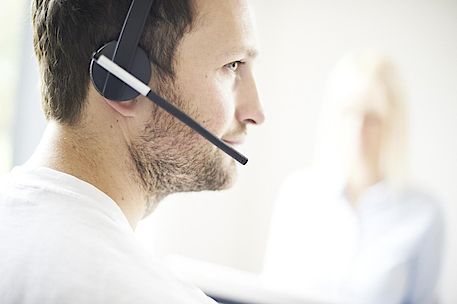 Live Chat integration for your infrastructure.
With ProCall LiveChat, your website visitors will no longer be strangers. Communicate with them directly via the Internet and let no opportunities, leads or feedback be wasted. Take advantage of integrating ProCall LiveChat seamlessly into your infrastructure. Single-Sign-On with your ActiveDirectory? Integration in your groupware system? Connection to your existing telephone system? No problem with ProCall LiveChat!
Communication without barriers. Make use of the opportunities!
Take advantage of a modern LiveChat and chat in real-time with your website visitors. Show them that you are available. Even better, let your customers decide whether they want to communicate with you via audio, video or just by text. All alternatives are possible directly from the browser with ProCall LiveChat without the necessity of having to install plug-ins. Make the availability of your employees transparent and offer a maximum level of customer service. Modern and simple. Your visitors will appreciate ProCall LiveChat!
Everything companies need to communicate over the internet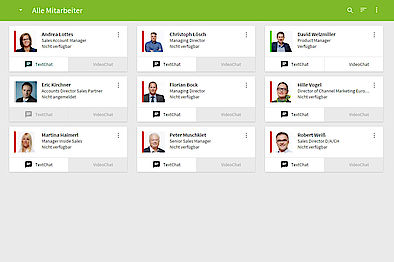 With the implementation of a modern Live Chat system, you will bring public contact partners of the company to your website. The ProCall LiveChat contact portal allows visitors to your website to choose the right contact person for their needs themselves and then to make direct contact with him or her. Using the integrated presence management, the availability of the individual contact partners is automatically controlled.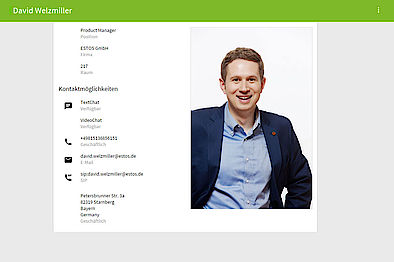 The multimedia business card allows each ProCall Enterprise user to use Internet-based real-time communication. For this purpose, each person receives a personal contact page with presence and contact information as well as the possibility for direct contact. And all this on the basis of a simple link. Simply add the link to your e-mail footer or your business card and plan an uncomplicated personal video conference with your customer.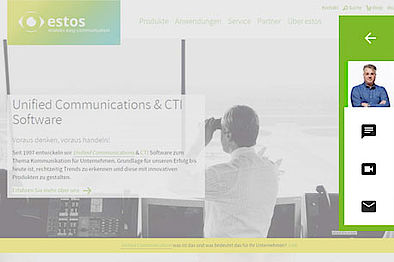 Try it directly on this website.
Integrate the ProCall LiveChat widget easily into your existing website and communicate directly via audio, video and text chat with your website visitors. Help your customers with problems, increase your sales and gain a better understanding of your website visitors. With the versatility of a modern LiveChat system, you can already build and maintain a potential customer relationship at the very beginning.
Highlights from ProCall LiveChat



Technical requirements
ProCall 5 Enterprise
UCServer WebServices
Web Server
Information material
Not yet avaiable