Presence Management
Basis for the flexible workplace and working time models
At the heart of efficient communication is presence management – a system that has been an integral part of estos software since 2003, and is constantly being developed further. Today, the ProCall Enterprise presence management system provides unprecedented visibility into the accessibility of colleagues. In LiveChat, presence management ensures that visitors to a company website are always offered the employee currently available for immediate contact.
See availability at a glance
A professional presence management system incorporates all information sources from which the current availability of a person can be derived. As part of a communication solution, presence provides information about the current accessibility of a person. Therefore, a form of communication that is suitable to the situation can be used to contact the person.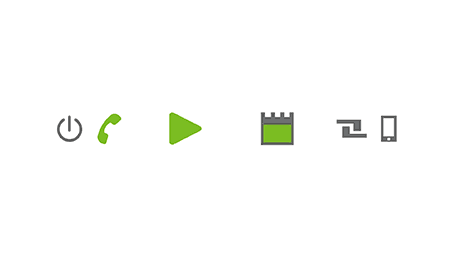 Established systems evolved
Presence management systems are not an invention of digitalization, but have their origin in the analog "Busy Lamp Field" of the telephone exchange. Due to a multitude of new communication channels, which have since become established in everyday working life, the importance of the presence display has continued to increase. Modern systems therefore include all available communication channels.
Presence management as a strategic success factor
Show your presence with ProCall Enterprise
UC software suite
estos enables easy communication – that is the maxim of estos products. At ProCall Enterprise, presence management has always been the basis for flexible workplace and working time models – this now applies to our new product, ProCall Business.
The newly prepared user interface of the ProCall client enables quick and easy clarification of the availability of a contact. This is the ideal information basis for choosing the most sensible communication channel.
German Innovation Award 2018
In the "Information Technologies" category, the ProCall 6 Enterprise Unified Communication & CTI software suite was named "Winner" due to the presence management system for communication it contains. The German Innovation Award honors products that stand out from previous solutions due to their focus on benefits and added value. More about the German Innovation Award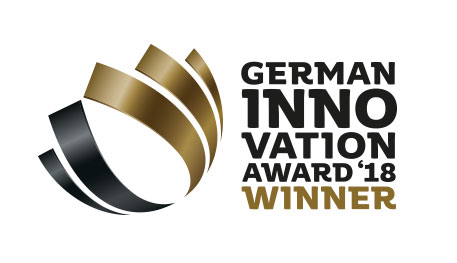 Presence management, which is a core component of the unified communications & CTI software suite ProCall Enterprise, enables users to communicate effectively. Depending on availability, you can always choose the most suitable communication channel from a variety of options.
ProCall Enterprise product page
Presence management with ProCall Meetings – add ons
Online meetings and video conferencing
ProCall Meetings is an add-on to ProCall Enterprise and enables the easy organization and holding of online meetings and video conferences with up to 15 participants without downloads and plug-ins. Through integration with ProCall Enterprise, scheduled or ongoing online meetings flow into the presence management system.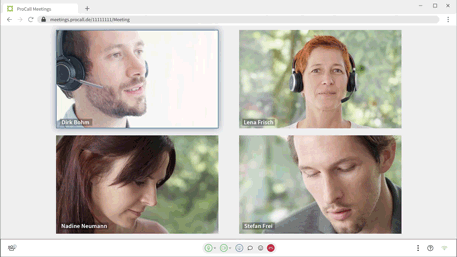 Presence integration in ProCall Enterprise: The corresponding status "busy" as well as the information "in meeting" is visible for colleagues and can be combined with call protection and busy-on-busy.
LiveChat: Digital customer approach & video consulting
With the possibility of getting in direct contact with potential clients and customers via their own company website, an additional communication channel is created for companies. This will continue to gain importance in the future. Through LiveChat's integrated presence management, for example, as a website widget displayed on a product page, the prospective customer will find an appropriate contact person currently available for the product. By text, audio or audio/video chat, they can immediately be put in contact with the most appropriate company employee with the minimum of effort.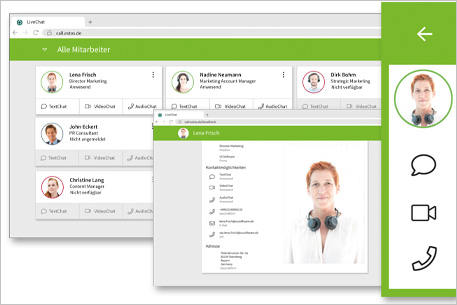 LiveChat enables a company to communicate easily and personally with its website visitors. Whether text, audio or audio/video chat – an interested party or customer is always put forward to a currently available and qualified employee.
Sparkasse am Niederrhein (Sparkasse on the Lower Rhine) – an estos reference customer
"At the moment, LiveChat is used very, very much, for small requests and for problems that can be solved quickly." says Sandra Gardemann, employee in the multimedia sales department of Sparkasse am Niederrhein.
Sparkasse am Niederrhein uses LiveChat from estos to offer its customers additional communication options directly via the website. Whether as text, audio or audio/video chat – for example, the customers can speak directly with Sparkasse employees about opening an account, with the aid of video identification.