Technical Consulting
Our services at a glance
Technical consulting is the core of the estos service. The department was restructured with the aim of supporting prospective clients, customers, sales and technology partners and providing them with expert knowledge. It is time to give an overview of the current services.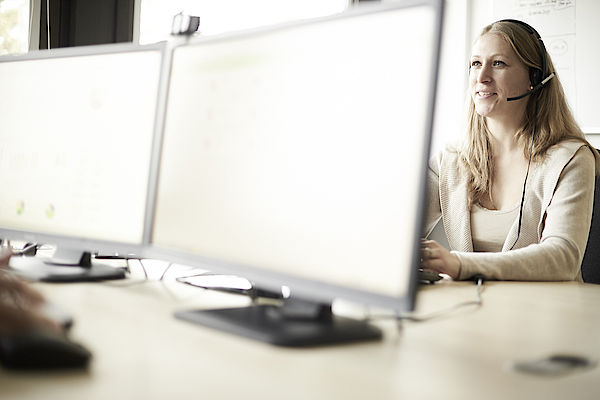 Three service areas
The three pillars that Technical Consulting provides are the Helpdesk, Service and Support and the Service Contracts. The Helpdesk primarily offers help for people who want to help themselves, both online and via the hotline. Service & Support combines not only training but also support during installation and commissioning. With different service contracts, customers can extend this support to productive operations and rely on continuous software maintenance.
The Helpdesk is the initial source for information, support and news, and offers assistance for people who want to solve any problems themselves. Here you can find the latest news on product releases, current help topics and can directly create your own ticket for your inquiry.
Service & Support provides technical support for the optimal integration and use of your estos products. Specific product training is also offered in Starnberg or onsite at the customer's premises.
With the service contracts Software Assurance (SA) and Service Level Agreements (SLA), estos offers optimal support through service quotas, guaranteed response times and use of up-to-date software versions.
Helpdesk
An important point of contact that everyone who deals with estos products should know: The estos Helpdesk is the first source of technical information for any company. In the help pages of the estos knowledge base, you will find numerous articles with the most frequently asked questions and challenges. Clearly sorted by product, you can clarify your initial questions in advance.
If a potential customer does not find a suitable answer in the help pages, the next step is to create the ticket. When you create your ticket you are automatically registered in our Helpdesk and with your account credentials you have access to your tickets and stored data at any time.
In the ticket you can, for example, explain a current problem, ask questions about commissioning or a specific function and make suggestions about a feature.
During ticket creation, specific predefined queries help to ensure that the ticket is transferred to the correct department. Under news, Technical Consulting also regularly publishes important information such as product discontinuations or current product releases.
Service & Support
The Service & Support team looks after several areas. On the one hand, with Professional Services, estos offers a wide range of service packages for partners and customers who want to use estos products productively, carry out an installation or set up a connection according to individual specifications. Current examples of our service portfolio are the basic installation packages, the special packages for ERP/CRM integration, MultiSite environments or on-site project support.
The Service & Support team also supports you in eliminating errors and coordinates troubleshooting – including remote maintenance – workarounds and, if necessary, software corrections to solve any customer problems.
A further service is the training of partners and administrators, also available on site. With a multitude of features, the demands and complexity of the IT infrastructure increase.
In order to master this, estos offers individual training either onsite or at estos. This ensures the estos product can then be optimally integrated into the customer environment together with the customer's own IT representative. With this direct exchange and the contribution of the manufacturer's own expertise, possible risks can be minimized in advance and partners can deepen their already existing estos knowledge, build up technical expertise and thereby win further customer projects.
Service Agreements
The estos Software Assurance (SA) entitles you to migrate the software licenses contained in the agreement to the next higher product version one time, within the terms of the agreement. In addition to technical support with guaranteed response times, the estos Service Level Agreement (SLA) also includes service quotas for installation support and extended technical support, for example, in the event of a server relocation. The SA and the SLA offer customers optimal support and guaranteed use of software versions that are always up-to-date. With the Premium Service Level Agreement (PSLA), estos also offers a combined version of the advantages of both contracts.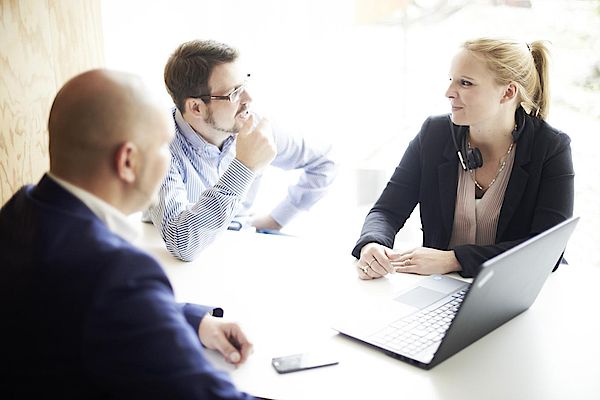 With its three pillars of Helpdesk, Service & Support and Service Contracts, Technical Consulting supports partners and customers before, during and after the completion of a project. The goal is for users to be able to use the advantages of estos products as smoothly as possible. With a professional team at our company headquarters in Starnberg, partners and customers in Technical Consulting have a competent and reliable contact partner working with passion for optimal product use and continually developing the level of service.