The beginnings of estos
Always software that inspires
Our recipe for success? Professionalism and passion! "The joy that customers have expressed when they describe our software in use, was and is the force that still drives us today. Inspiring people is what we want to achieve. We accomplish this together with our employees who do their work passionately every day. Only with this way could we realize our success over the last years." (Stefan Hobratschk, Founder)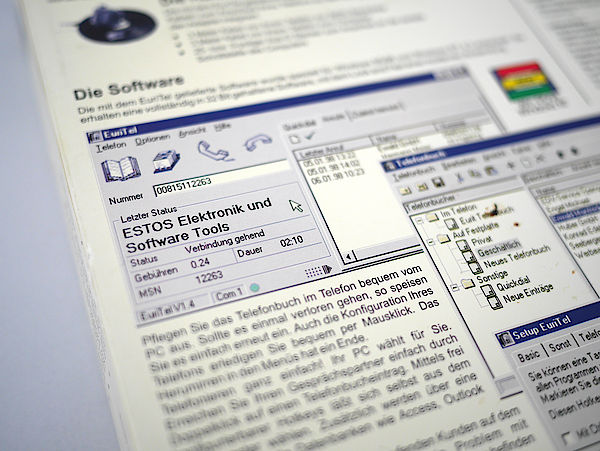 In the mid-nineties, two estos founders, Stephan Eckbauer and Stefan Hobratschk, were dealing with typical problems of student life. Everyone in their shared accommodation phoned home but at the end of the month, nobody wanted to pay the phone bill. Technically savvy, they solve the problem: an adapter is soldered and the ISDN telephone (ASCOM EaURIT) is serially connected to the computer (Windows 95 OSR2) to evaluate the call data with a first self-developed software program. In the process, they found out that you can also control the telephone using the software.
The project grows, family and friends encourage them. The first customer orders appear. Signs of technological trends (ISDN, Windows and Microsoft Office) are emerging. A business plan matures. In 1997, the two founders, now passionate software developers, lay the foundation for the present company.
The technical term CTI - Computer Telephony Integration - appears in the Gartner Hype Cycle.
A telephone plug-in for Microsoft Outlook is the first commercial success. Their business sense is awakened. Their focus is on the office workplace in small and medium-sized companies, and they fully use the Microsoft's TAPI interface. This develops gradually into a quasi-industry standard - reputation is built on expertise.
The software is recommended, initial sales successes emerge and telephone system manufacturers and distributors are gained as partners. The company goes from strength to strength and a limited company is founded in 2000. IP-based networks are establishing themselves, the CTI interface (TAPI) gets new features, a client server software, the TapiServer, emerges - the next bestseller.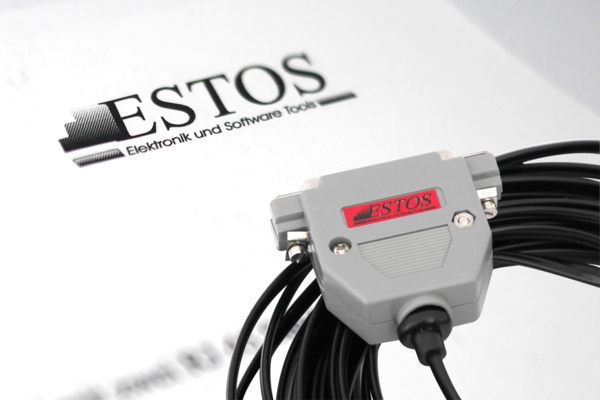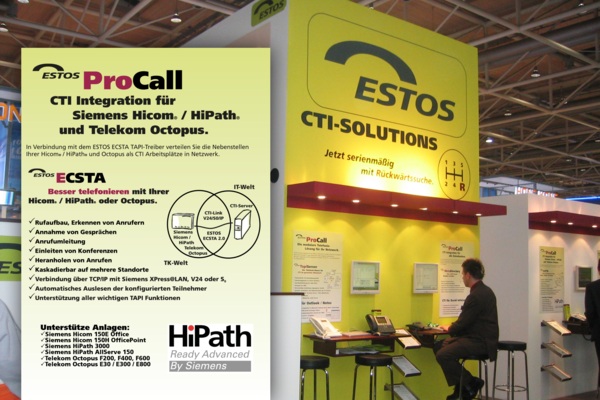 The beginnings of the history of estos are characterized by the founders' passion for technology and their empathy for the users. The positive feedback of the users hugely motivated the two students at the time. "We will continue because what we accomplish inspires people!" Today, almost two decades later, this is still the estos basic formula for continued success to date along with a feeling for trends. Are you interested in how the story continues? Read on.....