CTI & UC for telephone systems from Auerswald
Realize professional CTI and unified communications solutions with the Auerswald LAN TAPI interface and ProCall Enterprise
Since 2012 estos has been cooperating closely and successfully with the renowned manufacturer Auerswald, starting with the technical optimization of interfaces and mutual certification of products. The combination of products has developed into a solution that is appreciated by customers and dealers alike, and which is very easy to install and service for small and medium-sized businesses with up to 100 participants per site.
Auerswald also uses estos software itself (incl. networking across locations and federation).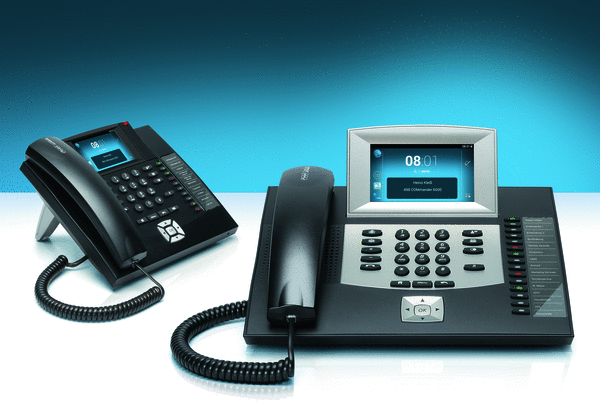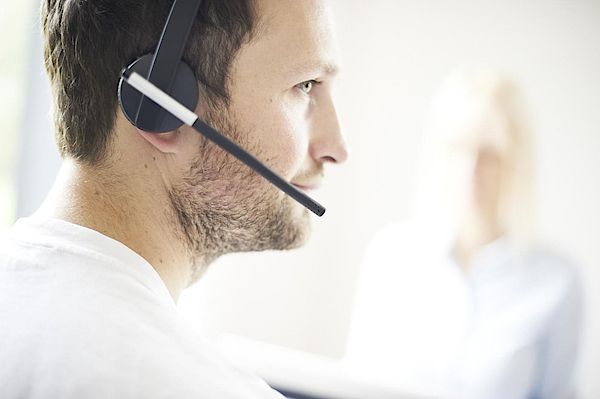 Solution
The LAN-TAPI interface is the basis for connecting ProCall Enterprise to telephone systems in the small office and business class of Auerswald. With convenient CTI features, ProCall Enterprise complements the functionality of expandable and fully modular ITC systems in the range of 4 to 112 participants with journal functions, presence management and instant messaging, federation as well as many functions to improve cooperation.

In addition, audio/video functions have been added to the latest ProCall Enterprise version. Users benefit from a tried and tested, complete solution that enables fast and easy communication channels as well as a high level of service orientation that is provided by a very qualified specialist dealer base.
Technical requirements
The basis of ProCall Enterprise's integration with Auerswald systems is the Auerswald LAN-TAPI interface. Data communication takes place conveniently via the integrated network interface of ITC systems. In the right column, you can find a list of systems that can be equipped with LAN-TAPI.
Supported models
COMtrexx VM Soft-PBX
COMtrexx Business
COMtrexx Advanced
COMpact 3000
COMpact 4000
COMpact 5200/5500/5500R
COMmander 6000R/6000RX
Connect telephone system (CTI):
TAPI driver: LAN-TAPI from Auerswald
Driver Information: LAN TAPI info sheet
Requirements for hardware & software:
Compatible Auerswald telephone system
Windows workstation (up to 10 participants)
Windows server (from 10 participants)
ProCall Enterprise
ProCall Analytics (optional)
MetaDirectory (optional)
Features
CTI – Computer Telephony Integration
Presence management
Instant messaging
Audio/Video
Smartphone integration

Browse contact details from your contact databases such as CRM, ERP and industry-specific solutions and increase the productivity of your Auerswald Compact/Auerswald COMmander.
ProCall Analytics graphically processes the communication data of ProCall Enterprise and provides information about where the communication is slow – a requirement for increasing your success. Measure and optimize your communication processes.