ixi-UMS
Unified Messaging Server Software
ixi-UMS integrates fax, voice and SMS functions in system environments such as Microsoft Exchange or HCL Domino in its two product versions, ixi-UMS Business and ixi-UMS Enterprise. Whether as a modular unified messaging software, or in a simple complete package – users receive a modern and future-orientated unified messaging solution.
Fax, voice and SMS under one interface
ixi-UMS is a unified messaging software where the services fax, voice and SMS can be managed under one interface. All types of messages (e-mails, faxes, voice messages and short text messages) are available to the user under the usual e-mail interface at the PC workstation. Sending and receiving are done in the usual messaging client such as Microsoft Outlook or HCL Notes. In addition to the workplace, the user can also access his inbox out of the office via smartphone or tablet and retrieve, listen to and manage any messages. The ability to receive messages without using the e-mail server adds to the flexibility. If required, e-mails and UMS messages can be managed separately.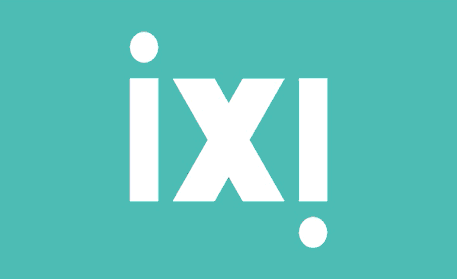 Unified messaging and all-IP
Deutsche Telekom is switching the public telecommunications network from ISDN to VoIP. This means that companies that do not already have an IP PBX in use have to retrofit or replace their telephone system accordingly.
Bernd Kattner, ixi-UMS Product Manager: "In the name of all-IP conversion, analog faxes will disappear from the market and digital solutions will be used. Therefore, ixi-UMS is the perfect product." (Video only in German)
General Features of ixi-UMS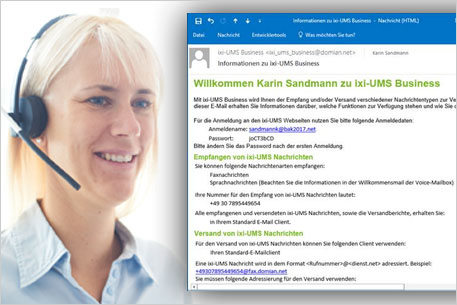 A simple, complete package for small and medium-sized companies
The ixi-UMS Business Unified Messaging Server integrates fax, voice and SMS services in system environments such as Microsoft Exchange or HCL Domino as a complete solution, and also offers mobile access to all messages. Optionally, the use of ixi-UMS Business is possible without an e-mail server. All UMS messages are then received via a web-based journal, which is sent via an ixi-UMS forwarding client.
Companies benefit from easy-to-install software that is simple to manage and allows for particularly intuitive operation. In addition, ixi-UMS Business can be easily integrated into existing IT architectures.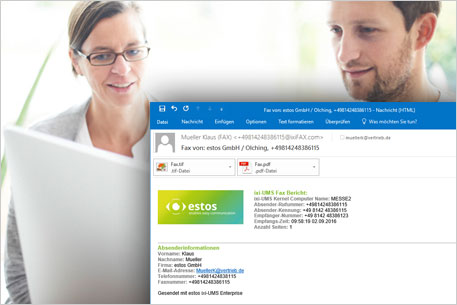 Modular design. Flexible use. Ideal for large companies.
Due to its modular structure and high scalability, ixi-UMS Enterprise is particularly suitable for large companies. ixi-UMS Enterprise is also ideal for use in companies with different locations, high availability and comprehensive security concepts.
Via Auto Attendant, IVR (Interactive Voice Response), OCR, ixi-UMS Enterprise is flexibly adaptable and suitable for almost all customer requirements in the project environment.
The company benefits from less use of resources. ixi-UMS Enterprise is based on standards and is a streamlined solution with a clear, simple structure. Employees' daily work is facilitated by the intuitive operation.
I will gladly advise you personally