CTI & UC for snom SIP telephones
snom SIP phones can be easily integrated with all common TAPI-based applications and unified communications solutions with our professional CTI middleware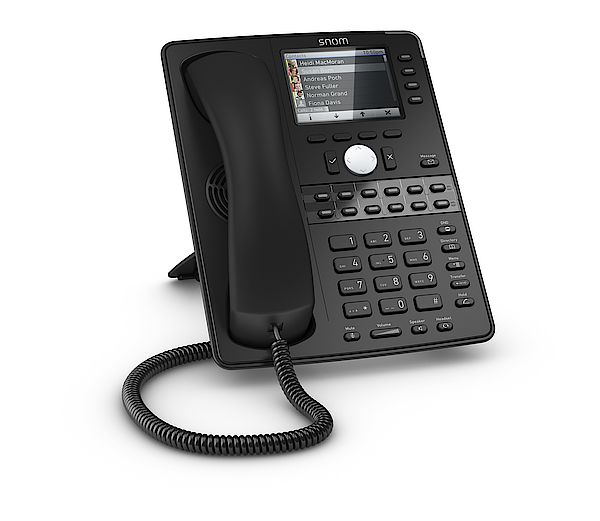 Simply efficient and future-proof!
The ECSTA series for snom enables the connection of snom telephones for computer-aided applications such as call and contact center, CTI solutions as well as CRM and ERP systems.
ECSTA for snom enables applications to control and monitor the telephones via a central server and, as a Microsoft TAPI-compatible driver, provides functions such as:
Start call
Callback
Toggle
Conference or forwarding
Special features of snom telephones
Proprietary computer telephony interface connected via ethernet and TCP/IP with Windows computers
The ECSTA snom driver communicates with terminal devices via a web-based or CSTA protocol
Quick setup thanks to automated reading in the middleware
Special features of ECSTA for snom
Compatible with all available snom terminal devices of the 6XX and 8XX series incl. release 6.2
Direct communication with the terminal devices, regardless of the telephony infrastructure
Optimized for access to many terminals (3rd party CTI)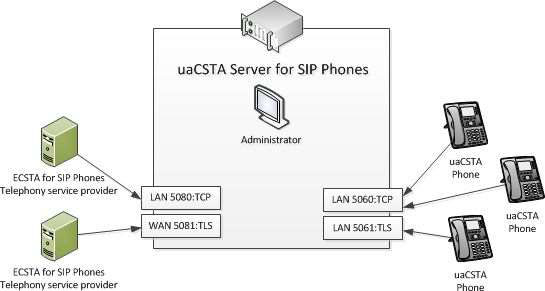 Unified communications & collaboration products such as ProCall Enterprise
Call and customer interaction center solutions
Exchange workstations
Perfect for large networks and many colleagues
Provision of all 3rd party Microsoft TAPI-compatible functions for multiple snom terminal devices
Monitoring, inspection and control of multiple snom lines simultaneously by applications
Professional 3rd party remote call control in the network for call centers, CTI and unified communication applications
License packages available for 5, 10, 25, 50, 75 and 100 services
Multisite/multi-vendor support of the ECSTA series
Simple initial installation and maintenance
Learn more about the ECSTA for SIP phones
Are you interested in the combination with ProCall Enterprise and would like to learn more about the product?
Installation versions for single-user and multiple users and mass configuration
Flexible call number formatting for incoming and outgoing calls as well as PC dialing via regular expressions
HTTP and HTTPS support
In combination with ProCall Enterprise
Computer telephony integration (CTI)
Presence management
Instant messaging
Audio/Video
Smartphone integration
MultiSite/MultiVendor-compliant
snom technology AG develops and sells VoIP telephones based on open standards for business customers. Together with other products that support SIP (Session Initiation Protocol), snom telephones can be operated in a modern communication system. For customers of their telephones, a wide range of compatible systems are available.
snom is known for its high quality, user-friendly and cost-saving business telephones. Users benefit from snom's many years of experience in the VoIP sector, as well as the high safety standards of equipment. The high level of interoperability with estos products gives rise to future-proof applications which can be applied in the long-term.
Are you planning to use snom SIP telephones or considering expanding your snom telephones with new benefits?
Then contact us. We are happy to help.