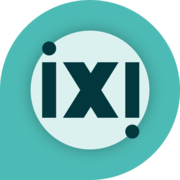 ixi-UMS
Unified Messaging Server Software
ixi-UMS is a unified messaging software with which the fax, voice and SMS services can be managed under one interface. All message types (e-mails, faxes, voice and short messages) are available to the user under the familiar e-mail interface at the PC workstation.
Marketing material
Here you can download presentations or flyers in PDF format. Do you want to individualize a presentation or a flyer? Are you looking for images of software or texts about our products for your website or for print products? Then please contact us.
Videos
Embed our videos on your website or use them for presentation purposes. Also visit our YouTube channel.
Our reference customers
Get an impression of the diverse, industry-independent possibilities for using estos software! Find out more here