Sales support for estos partners
More sales with software.
Long-time estos partners have recognized that focusing their business activity on the marketing of software products such as unified communications solutions from estos leads to more business success in the long-term. This is because the sale of software products offers many advantages compared to traditional hardware sales.
As part of the estos Partner Program, we optimally prepare specialist dealers for successful marketing.
In addition to comprehensive training by experts, you will also benefit from professional manufacturer support in the areas of sales and marketing.
Benefits of marketing software solutions for specialist dealers:
Video funkschau tv: Sales Promotion – Advantages for channels (only in German)
Florian Bock, Managing Director of estos, on stage at Planet Reseller at CeBIT. The topic: The ICT industry in transition – the growth market of unified communications. What added value and opportunities does the marketing of software offer in comparison to the classic model of hardware distribution...
"New Perspectives – the future is called software" specialist dealer campaign.
New perspectives for your existing business model – this is what our broad-based sales initiative offers specialist dealerships. As a specialist dealer, specifically address your existing customers with ProCall Enterprise. Use our specially designed sales documents and benefit from attractive kickback payments. For more information, please contact our colleagues from the channel marketing team.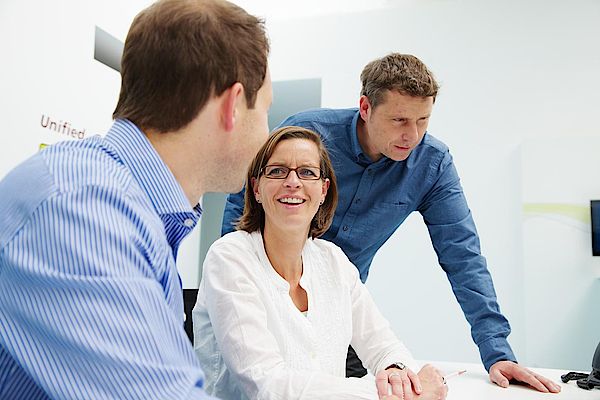 Sales support materials for estos partners:
Decision-maker letter showing the added value of unified communications
Templates for your customer presentations on-site
Advertisement layout (print & online)
Grafiphic material for your individual customer mailings
Current estos references
This is what the channel press says about the relevance of software for ITC retailers: