Audio/Video integration for Behnke intercoms
Unified communications & CTI complements state-of-the-art door stations
Behnke door stations are integrated into the existing telecommunications or data network and enable numerous functions, such as convenient communication with the person waiting or opening the door by telephone or smartphone. Integrated with the unified communications & CTI software suite ProCall Enterprise from estos, the door can also be opened directly via a click on the PC or via a key combination on the telephone.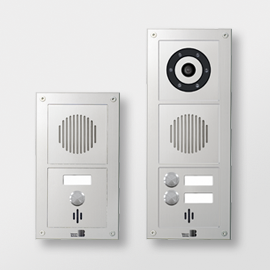 Door and emergency call communication
The Behnke Group develops, produces and distributes modern door and emergency call communication systems. The focus is on technology and precision, as well as functional and design-oriented requirements. The door intercoms, for which integration with the unified communications & CTI software suite ProCall Enterprise is also possible, can either transmit a camera image or allow access via a transponder.
Simple installation. Improved communication
The ability to combine Behnke Group door call stations with the unified communications & CTI software suite ProCall Enterprise resulted from Behnke's own search for a new software solution that could improve communication and collaboration. In addition, the company wanted the ability to integrate with in-house door intercoms. The premium ICT distributor Herweck, who uses a Behnke door intercom itself, recommended estos to the project manager. Integration was accomplished within a very short time during the test phase, so that Behnke employees can now not only see any visitors standing in front of their door, but they can also control the door intercom directly via the PC.
Advantages of the combination
With Behnke's door intercoms you can see directly from your workstation who is waiting in front of the company door to enter and greet the visitor appropriately even before they have entered the building. In connection with ProCall Enterprise, you can open the door directly with only one click on the PC or by key combination on the phone. Due to their flexible modular design, Behnke door stations can be used for a wide range of applications. The combined function modules allow maximum flexibility – from the high-quality camera module and the display with telephone book functions to the use of access control systems such as card readers and fingerprints. Behnke door stations, letterbox systems or pillars can be adapted to respective conditions in size and form, as well as in material, function and technology.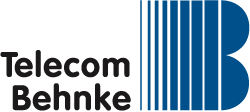 About Behnke GmbH
Telecom Behnke GmbH was founded in 1980 in Saarbrücken and today offers not only door stations, industrial stations and emergency call stations, but also custom-made special solutions.
Requirements for integrating a camera into the call window
The camera image must be able to be retrieved either via a stream or as a single image via a web interface
The doorbell must be indirectly monitorable with TAPI. This means that when the bell is pressed, the telephone system must be configured in such a way that an incoming call from a specific extension (number) is signaled via TAPI to a ProCall user
The image should not be wider than about 220 pixels or automatically scalable
The customer/manufacturer must provide a URL path that can display this stream/single image directly in Internet Explorer. This means that no login mask may appear and that no plug-ins (Java, etc.) may be required
Are you interested in the combination of Behnke door intercoms and ProCall Enterprise and would like to learn more?
Then contact us. We are happy to help.