Cooperation Software
Our software products are also available for numerous national system integrators. Thanks to the open architecture and based on the software development kit, they have created a variety of industry – or company-specific communications solutions
Citrix
Citrix is a leading supplier of mobile workstations and offers new ways to improve working practices through virtualization, mobility management, networking and cloud services.
Am Söldnermoos 17
85399 Hallbergmoos
Germany
Telephone: +49 (811) 8300-00
Fax: +49 (811) 8300-11

cobra GmbH
Companies across Germany, Switzerland and Austria use cobra to optimize core processes in sales, marketing and service.
Weberinnenstrasse 7
78467 Constance
Germany
Telephone: +49 (7531) 8101-0
Fax: +49 (7531) 8101-22

Coresystems AG
The international, Swiss-based company, offers cloud-based mobile field sales solutions and develops related apps and software for companies of all sizes.
Dorfstrasse 69 Villa im Park
CH-5210 Windisch
Switzerland
Telephone: +41 (56) 444 20-40
Fax: +41 (56) 444 20-50

FastViewer GmbH & Co. KG
The young Bavarian firm FastViewer has been developing desktop sharing and web collaboration solutions since 2006, at locations in Germany and Austria. Its portfolio includes communications solutions for online meetings, web conferences and remote support.
Schwesterhausgasse 11
92318 Neumarkt
Germany
Telephone: +49 (9181) 509 56 0
Fax: +49 (9181) 509 56 29
Fiducia IT AG
Fiducia IT AG, which has its headquarters in Karlsruhe, is an information technology provider within the cooperative FinanzGruppe organization. Over 650 of the approximately 1,100 German Volksbank and Raiffeisenbank institutions, as well as almost 50 private banks, use IT solutions from Fiducia and trust the high security standards of the Karlsruhe-based data center.
Fiduciastrasse 20
76227 Karlsruhe
Germany
Telephone: +49 (721) 40 04-0
Fax: +49 (721) 40 04-4500

Microsoft Deutschland GmbH
It is the second largest subsidiary of the Microsoft Corporation and is responsible for product marketing, customer and partner support in Germany. Microsoft is the world's leading manufacturer of standard software, services and solutions. estos has long held Microsoft Gold Partner status for application development.
Walter-Gropius Strasse 5
80807 Munich
Germany
Telephone: +49 (89) 3176-0
Fax: +49 (89) 3176-1000

Telegate AG
Telegate AG is the second-largest German provider of regional advertising and telephone information. The online industry directory www.klicktel.de provides users with personal contact details, marketing information and new developments from the region. The estos MetaDirectory is also linked to this data.
Kruppstrasse 74
45145 Essen
Germany
Telephone: +49 (0201) 8099-0
Fax: +49 (0201) 8099-999

Work4all
For 20 years, the company has been supporting small and medium-sized businesses with its product Work4all. It offers a combination of CRM, ERP, project and quality management with the full integration of Microsoft Office/Outlook and Tobit David.
Bachstrasse 6
50858 Cologne
Germany
Telephone: +49 (221) 948 623-0
Fax: +49 (221) 948 623-11
proMX GmbH
For around 15 years, the company has been supplying customized software concepts, and as a result offering personalized customer solutions.
Nordring 100
90409 Nuremberg
Germany
Telephone: +49 (911) 239804-0
Fax: +49 (911) 239804-2

SIEVERS-SNC Computer & Software GmbH & Co. KG
The long-established estos partner offers a broad portfolio of products ranging from business management software solutions such as ERP, CRM or business intelligence solutions to infrastructure services such as servers and storage, as well as software and hardware-supported communications systems.
Hans-Wunderlich Strasse 8
49078 Osnabrück
Germany
Telephone: +49 (541) 9493-0
Fax: +49 (541) 9493-250

Step Ahead AG
The software solutions from Step Ahead enable SME sector firms to manage customer relationship management processes more efficiently. Step Ahead uses modular ERP software for all parts of the company – from goods management, production and sales, to finance, marketing, customer administration and contract management.
Burgweg 6
82110 Germering
Germany
Telephone: +49 89 89 40 60 0
Fax: +49 89 89 40 60 10

k-advice Software GmbH
k-advice software GmbH is a software and IT company from Lake Constance. At first, k-advice specialized in programming and interfaces to the ERP solution MKS-Goliath 5.5 of MKS Software Management AG and provided alternative user support. In July 2017, k-advice received the full development rights to MKS-Goliath 5.5 and continues to develop the existing solution under the new name "Goliath 5.5".
Zerneer Straße 52
88069 Tettnang
Germany
Telephone: +49 (7543) 962923

TVG Telefon- und Verzeichnisverlag GmbH & Co. KG(D)
As one of the major telephone directory publishing houses in Germany, TVG Verlag is also the publisher of the telephone directory for Germany and multiple local editions of the "Das Örtliche" publication. Software products, e.g. DasTelefonbuch for iPhone, rounds off its multimedia profile.
Wiesenhüttenstrasse 18, 60329 Frankfurt, Germany
Telephone +49 (800) 884 7466
Fax +49 (800) 884 8329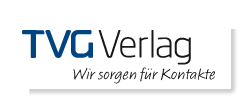 DR. LAUER + KARRENBAUER GmbH
DR. LAUER + KARRENBAUER GmbH is one of the leading providers of address management solutions and "the" specialist for everything to do with addresses. The flexible software solutions ZAM® – Central Address Management, EVENT – Seminar and Event Management and CRM – Customer Relationship Management, along with the corresponding add-on modules and extensions meet the requirements of public administration as well as associations and other organizations, and increasingly of business and industry.
Hochstrasse 57
66115 Saarbrücken
Germany
Telephone: +49 (0681) 94714-0

Register. Build up expertise and know-how
Increase the success of your business. Use the estos partner program and get a better grip of your business. Registration to become an estos reseller is the first step towards joining our program. Following successful registration, you will receive more detailed information about our training courses, including the programs and our next dates, as well as general information about the certification process.