CTI & UC for the software modules MediaRouting and AgentPanel from TeleSys
By combining software products from estos and TeleSys, you get a complete package that covers all areas of your customer service
TeleSys, the regional market leader in classical telecommunications technology and dedicated software developer for custom solutions, and estos, have collaborated together for a long time. Their different software products are particularly interoperable with each other and together offer numerous added benefits for digital, modern company communications.
A strong solution for customer and service centers
For customer centers, service centers and contact centers, TeleSys offers comprehensive product solutions that enable a smooth service operation. These solutions can be combined with the unified communications & CTI software suite ProCall Enterprise. This provides the user with valuable additional features that further simplify daily communication. Therefore, for example, the current availabilities of colleagues (presence management) can be seen across all locations.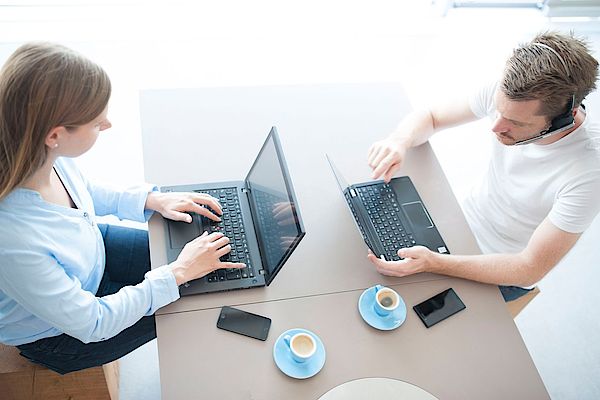 Real-time information and all-important data about incoming calls
The TS UC module AgentPanel software is aimed especially at service and customer centers. With the module, companies can easily coordinate the controls of the Alcatel CCD functions directly in the client. Call-waiting information and call-routing statistics can be viewed in real-time. The AgentPanel module offers convenient callback management with easy-to-integrate solutions.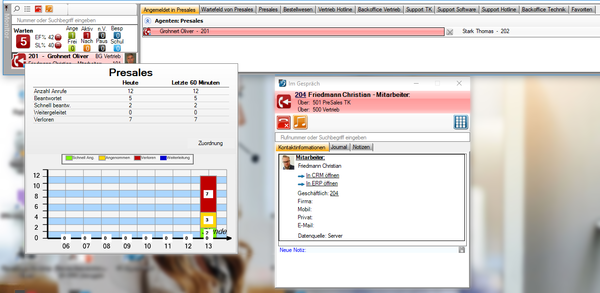 Minimize the flood of e-mails with intelligent routing
The TS UC Modul MedienRouting software supports and helps relieve the burden of work, as incoming mails (and faxes) are distributed directly and intelligently to your available employees. On the one hand, you have the usual distribution rules, such as freelancer or department available, as well as having the optional choice of using so-called skill-based routing. Here, e-mails are automatically routed to the most suitable employees for processing.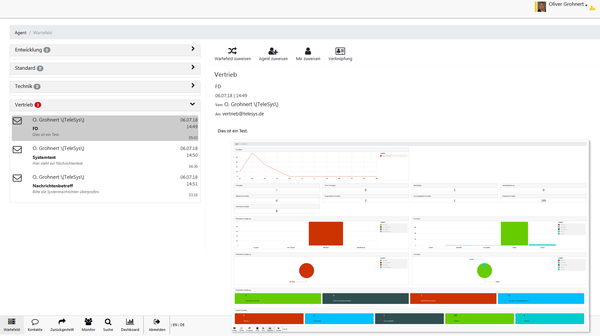 Addition to unified communications & CTI features
The unified communications & CTI suite ProCall Enterprise software is an ideal complement to TeleSys' customer center, service center and contact center solutions, supporting your employees in their daily work. A variety of communication channels (e.g. telephone, chat, e-mail) are bundled together in one application. Presence management always shows the current availability of colleagues, even across different locations.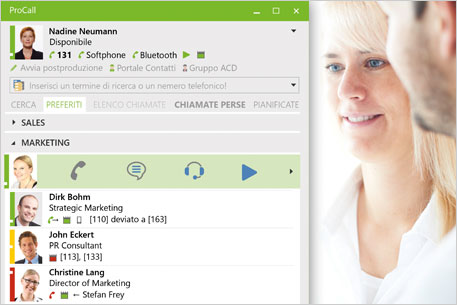 Use valuable caller information in a meaningful way
By integrating TeleSys solutions with the MetaDirectory, an LDAP server from estos, your employees will gain additional benefits. MetaDirectory combines all existing databases in the company into a single information service. Additional data sources can be optionally connected. This gives your employees all relevant caller information prior to answering the call. The information displayed can be customized as required.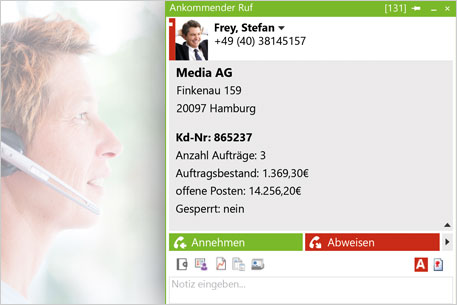 A common reference: Proven over five years
Many companies have benefited from the long-standing cooperation between estos and TeleSys and improved their existing communication. See in this example what the brewery Malzfabrik Mich. Weyermann® GmbH & Co. KG thinks about the new communication solution tailored to their existing communication requirements.
TeleSys Kommunikationstechnik GmbH
As an independent system house, TeleSys is the regional market leader in the Bamberg region. For more than 20 years, TeleSys has developed demand-oriented communication solutions for companies, and customers have benefited from many years of experience in the field of telecommunications technology. At the same time, TeleSys also develops individual software solutions on request.
Further information (only in German)
Your contact at TeleSys:
Mr Achim Geus
Tel.: +49 9544 925 0

estos Blog
There was no matching items found. Please change your selection