MetaDirectory
LDAP server for easy access to contact data
MetaDirectory merges different databases into a single, consistent LDAP directory that can be used company-wide. This makes relevant data such as telephone numbers and other contact details available to all employees in the company. The intelligent preparation of the data enables easy searching and fast presentation of the results – even with large databases.
Upgrade to MetaDirectory 5 Enterprise now! 31/12/2021 was the end-of-life for version 4. Find out more here

MetaDirectory – the original
Whether it is Microsoft Dynamics CRM/NAV/AX/CRM Online, SAP CRM/R3/Business One, Salesforce, Office365, DATEV pro or many other ERP, CRM, or groupware solutions, with MetaDirectory, you can easily and quickly merge all contact data sources used by your company into one central directory.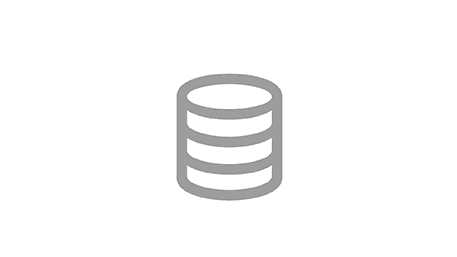 Protecting your sensitive data: the new user management
In times of increasing data protection guidelines (keyword: General Data Protection Regulation, GDPR ), companies must regulate and manage access to personal data easily and securely for employees. MetaDirectory makes this possible thanks to its new user management.
Joachim Frenzel, MetaDirectory Product Manager: "Thanks to the integrated user management, data can be additionally secured and the 'Need-To-Know' principle of the leading application is maintained."
Features of MetaDirectory
Business process integration with ProCall Enterprise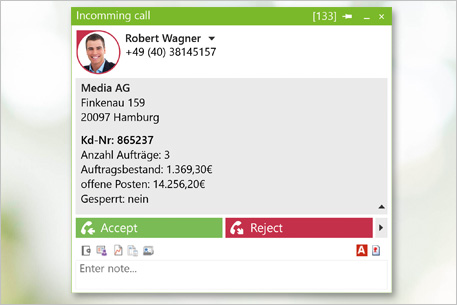 With ProCall Enterprise, organizations can improve their communications and collaboration both internally and across company boundaries with partners, suppliers, and customers. In combination with MetaDirectory, existing contact information can also be used by the ProCall Enterprise user.
Joachim Frenzel, MetaDirectory Product Manager: "With the help of MetaDirectory, we can integrate the business processes that have already been automated in ERP, CRM and industry solutions with the communication processes, so that information such as the name, the customer number and the last purchase orders are available as soon as the call is received."
Connecting MetaDirectory to ProCall Enterprise displays all the available information about the caller at the beginning of the conversation. In addition, employees can search for contact information in their ProCall client to find information faster.
Number resolution in Microsoft Teams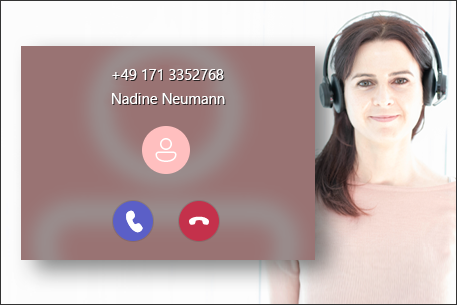 Are you using Microsoft Teams for your external telephony? Here, too, estos offers a solution with MetaDirectory: The connection of the LDAP directory service to a Session Border Controller enables the caller's name and company to be displayed in the Teams call window, even if the caller is not stored in your local address book.
Telephone directory integration
CD/DVD/network installation/cloud services
As a result of the additional connection of external telephone directory providers such 'Das Telefonbuch', Herold, twixTel, Swisscom Directories or the klickTel server, the contact data of these network installations or WebServices can also be directly accessed.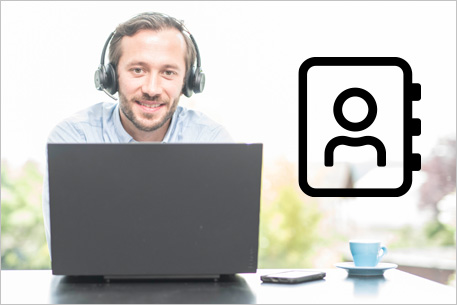 Technical
ODBC (Access, SQL Server, MySQL, ...)
LDAP (OpenLDAP, NDS, Public Directories)
Active Directory/global catalog
Exchange Webservice (EWS)/Microsoft Office 365
HCL Notes (fomerly IBM Notes)
Google Apps for Work/G Suite
DATEV pro
Microsoft Dynamics CRM/Dynamics 365
Salesforce SOAP Webservice
Text/CSV File
ProCall Enterprise
UC & CTI Software Suite
ECSTA Series
CTI & TAPI middleware
ProCall analytics
Analysis tool
Do you have any questions? Contact us now!