A career at estos? Anything is possible!
If you bring along professionalism and passion and are flexible and proactive, then you have already cleared the first hurdle. Apply for a job at a future-oriented, international software company!
We look forward to receiving your application!
Insights into our work
The work at estos is varied, versatile and characterised by a high degree of team spirit. In this video, three estos colleagues give you a little insight into their daily work and tell you what it means for you to be part of the estos team. Learn more about what distinguishes estos as an employer and which values are lived together.
What sets us apart!
The ITC industry in which we operate as a software vendor is very dynamic and changes rapidly. We have adapted accordingly, and so repeatedly managed to anticipate important technological trends. Based on this, we have developed innovative software products and successfully positioned them as originals on international markets.
It is therefore important to us that as well as a professional education and attitude, you bring along flexibility and adaptability. We offer you the opportunity to further develop your strengths in a passionate and dedicated team that will treat you as an equal.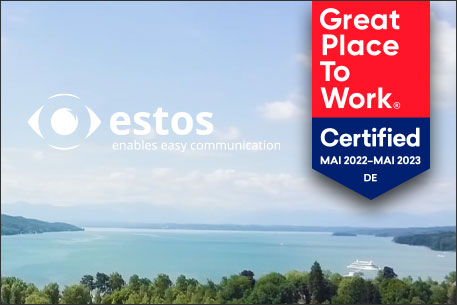 Conscientious, careful or spontaneous, creative?
Talent and character, strengths and weaknesses, career starters or professionals with decades of experience. The spectrum of tasks that we have to master as a technology leader in the niche market is broadly diversified if we want to expand our position. That's why we want to attract the right talent, appreciate your character and promote your strengths. We want to use your experience and not slow down your enthusiasm. Professional commitment – passionate commitment – appropriate remuneration – a relaxed working atmosphere is included.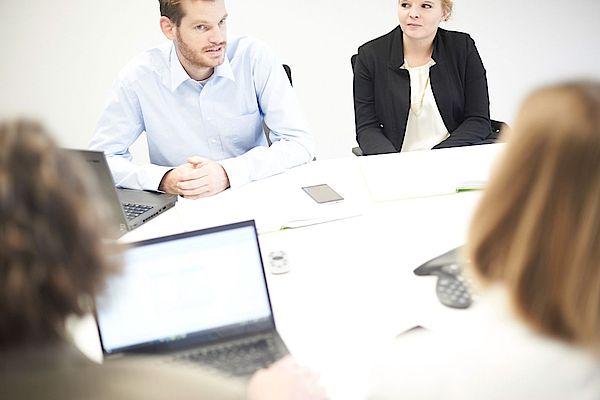 The small, subtle differences – why to estos?
We offer you a pleasant working atmosphere in an innovative, medium-sized software company with a cooperative management style. You expect flexible working hours, generous home office arrangements and mobile working. Of course, we train new colleagues thoroughly and intensively and offer opportunities to participate in small teams. In order that our employees feel completely comfortable, there is a large, sunny roof terrace not far from Lake Starnberg, as well as free drinks, a weekly fruit basket and snacks. In addition, we regularly organize a joint employee breakfast so that personal interaction between colleagues is not neglected. Our office is located in the greater Munich area with a direct S-Bahn connection. Additionally, free parking is available for drivers.