The new estos Partner Program
Successful together!
Long-term business success through higher-than-average satisfaction of the end user company – the estos partner program supports you in this! As a certified estos partner you will benefit from extensive sales and technical support as well as from numerous other advantages.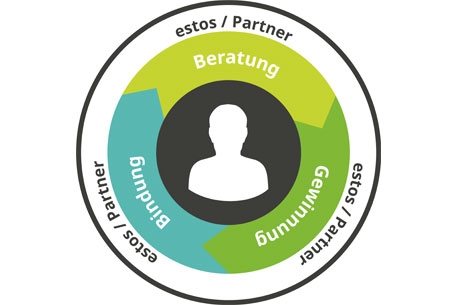 "With the new partner program, estos would like to achieve an above-average level of satisfaction among end-user companies in order to achieve long-term business success with recurring revenues together with you."
Robert Weiss, Senior Sales Director DACH
With this value proposition, we will support you within the new partner program in all phases of customer consulting, acquisition and retention. To this end, we have further developed the existing concept and adapted the categories individually to the different business models of our partners.


The partner categories tailor-made for your business success
estos Business Partners market estos products in high volume business. This category is attractive if you mainly perform standardized installations. This means you adopt required settings directly via the user interface. Two training paths are available: Training based on the compact communication solution ProCall Business or training based on the ProCall Enterprise software suite.
The estos Expert Partner is primarily active in the integration business. The company realizes projects in larger expansion stages. For example, they implement site networking as well as the connection of databases and functional extensions. This requires extensive knowledge of configuration and integration.
The estos Competence Partner adapts and develops software in the individual solution business. For the individualization of estos software products specifically adapted to customer requirements, the Competence Partner has in-depth technical expertise.
The advantages of your estos partnership at a glance
Sales and technical support
Attractive dealer conditions also in the project business
Training with the estos training program
Access to the estos partner portal
Free NFR licenses depending on partner category
Entry in the estos partner directory on the website
Supporting marketing material
Registration, qualification and certification – your way to estos partnership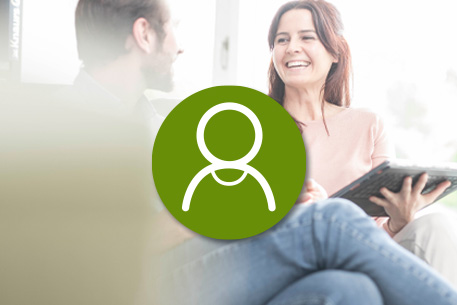 Registration: Fill out the online registration form, after checking the minimum standards and authorization by estos you will receive your personal access to the partner portal my.estos.de.
Qualification: With the estos training program you qualify as Business, Expert or Competence Partner.
Certification: After successful participation in a training program, the participant receives a certificate of achievement. If all other criteria of the respective category are fulfilled, estos will issue your company certificate.
Recertification: A certification is valid for two years. After that, recertification is carried out according to the latest product versions.
Sign up now!
With our assistance you can make optimum use of the complete range of performance features of all estos products and thus meet your customers' demands for flexibility, speed and timeliness. Register now and benefit from the advantages of a certified estos partnership!
What our certified partners say about the estos partner program
I am at your disposal for any questions concerning the partner program!