Cooperations providers
In addition to the classic on-premise model, estos products are increasingly being used in provider scenarios. For sending SMS with the ProCall client, we work together with different SMS providers in Germany and Austria
Deutsche Telefon Standard AG(D)
Deutsche Telefon, founded in 2007 and based in Mainz, is the specialist in professional SIP communication and one of the leading suppliers of network telecommunications systems.
Rheinstrasse 4h
Fort Malakoff Park
55116 Mainz
Germany
Telephone: +49 (800) 58 02 008
Fax: +49 (800) 53 32 008

Message People GmbH (D)
Message People GmbH is a specialist services provider and technology partner for the processing of mobile services and individual mobile projects.
Altmarkt 12
08523 Plauen
Germany
Telephone: +49 (3741) 289 289 0
Fax: +49 (3741) 289 973

Peter Rauter GmbH (A)
The company has been providing its customers with fast and simple communications for over 10 years. Its product portfolio includes telephone systems, VoIP telephony/VoIP providers, internet providers and more.
Bahnhofstrasse 11
A-5202 Neumarkt am Wallersee
Austria
Telephone: +43 (6216) 57 210
Fax: +43 (6216) 5843

QSC AG (D)
QSC AG is the digitizer for German small and medium sized companies. With decades of experience and competence in the fields of cloud, Internet of Things Consulting, telecommunications and colocation, QSC is able to securely support its customers in the digital age. TÜV and ISO-certified data centers in Germany and a nationwide All-IP network form the basis for the highest end-to-end quality and safety.
As early as 2006, the voice and data network was converted into an IP-based "Next Generation Network".

Mathias-Brüggen-Strasse 55
50829 Cologne
Germany
Telephone: +49 (221) 66 98 000
Fax: +49 (221) 66 98 009

toplink GmbH (D)
toplink GmbH marketed the first VoIP products that we now know as cloud-based telephone systems back in 2005. The link-up of "classic telephony" (PSTN) is also being revolutionized by a SIP trunk interface. As a service provider, the company establishes efficient business communications.
Robert-Bosch-Strasse 20
64295 Darmstadt
Germany
Telephone: +49 (6151) 62 75 200
Fax: +49 (6151) 62 75 299
Vodafone GmbH(D)
Vodafone GmbH is a German subsidiary of the British mobile phone company the Vodafone Group. In Germany, it offers mobile telephony, DSL, LTS, fixed line telephony and IP TV. Vodafone operates a nationwide land line concentration network based on classical ISDN technology and also, in parallel, as an IP-NGN network via VoIP.
Am Seestern 1
40547 Düsseldorf
Germany
Telephone: +49 (800) 17 21 21 2

whatever mobile GmbH (D)
The owner-managed company was founded in 2002 and is based in Hamburg. whatever mobile acts as a technical services provider and solutions supplier for national and international clients. In the field of mobile telephony, it is developing new channels of communication and marketing.
Alter Teichweg 23
22081 Hamburg
Germany
Telephone: +49 (40) 888 808 0
Fax: +49 (40) 888 808 19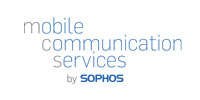 Register. Build up expertise and know-how
Increase the success of your business. Use the estos partner program and get a better grip of your business. Registration to become an estos reseller is the first step towards joining our program. Following successful registration, you will receive more detailed information about our training courses, including the programs and our next dates, as well as general information about the certification process.