UCConnect
Hybrid cloud building blocks
UCConnect is estos' own platform for the cloud. It offers various building blocks for companies that rely on the hybrid cloud concept and therefore operate software components from the cloud in addition to their own hardware. The online services available via UCConnect facilitate the start-up of the app or make it easy to organize and hold online meetings and video conferences.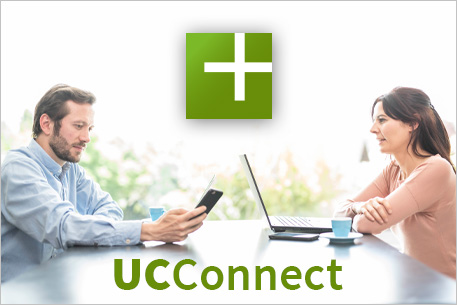 Advantages of the complementary online services
Companies that do not wish to carry out this installation themselves or that lack the necessary know-how can benefit from the services provided by UCConnect.
Facilitation of the installation of estos software products
Reduction of any adjustments to the customer infrastructure
Simple commissioning without special IT know-how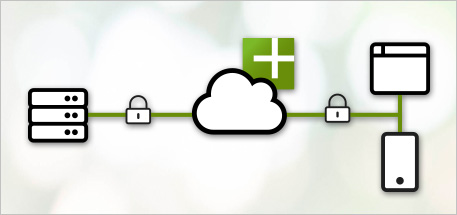 Hybrid cloud building blocks
The bundled services ProCall Mobility Services and ProCall Meetings.
Guarantee state of the art safety in the long term
Ensure the controlled availability of the software
ProCall Mobility Services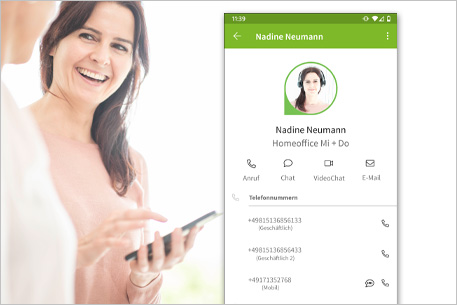 These services help companies to communicate and collaborate optimally on the road:
Mobile working
Home office
Audio/Video communication
ProCall Mobile is a native app for iOS and Android with selected unified communications and CTI functions such as video chat or the integration of softphone functions (SIP).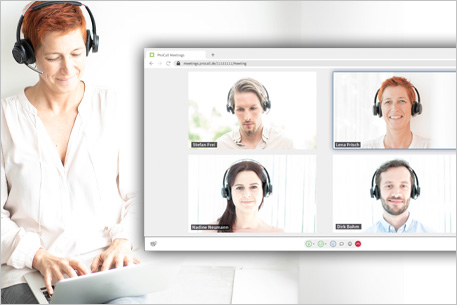 This service helps companies enable productive collaboration via online meetings:
Easy to use without downloads or plug-ins
Personal dashboards for organizing meetings
Integration in ProCall Enterprise
As an add-on to the unified communications & CTI software suite ProCall Enterprise, ProCall Meetings makes it easy to organize and hold online meetings and video conferences.
Free trial or productive operation
Free trial
Start directly from the software
Free of charge
45 days
25 users or L-package
Shortened registration at UCConnect portal
No contract
Productive operation
Activation key needed
12 months term (from activation)
Standard user scales or packages
Complete registration at UCConnect portal
No automatic extension of the term
Extension only possible with the latest product version
The protection of sensitive data is very important for the hybrid cloud building blocks. Therefore, all the servers used are located in the European Union, so there is no export of data. The legal framework regarding the protection of sensitive data already fullfils the requirements of the privacy regulations (EU-GDPR) and provides legal security. As personal data has been exchanged between the services, contract data processing agreements must be signed between the service-using company and estos. This is done when the services are activated.
Do you have any questions?