CTI for ZAM® – Central address management and EVENT – Seminar and event management
Organize contacts and events optimally and respond perfectly on the phone!
With ZAM®, you can manage all communication and contact information from a central location. EVENT supports you in the planning, organization and realization of all kinds of events. By integrating the CTI ProCall Enterprise software from estos, you are more responsive on the phone and can react better!
CTI as an integral part of ZAM® + EVENT
ZAM® + EVENT is a central application that brings together different systems and thus creates synergies. All information about your business partners, customers, members, and participants can be managed centrally. Integration into the familiar software environment is part of the philosophy: "Open architecture combined with the idea of a central address". For example, Microsoft Office is already fully integrated in the standard version. Additional and individual modules supplement the scope of services to the respective requirements. Third-party systems can be connected via a public web service. CTI integration as an essential component of ZAM® + EVENT is available as an "out of the box" add-on module.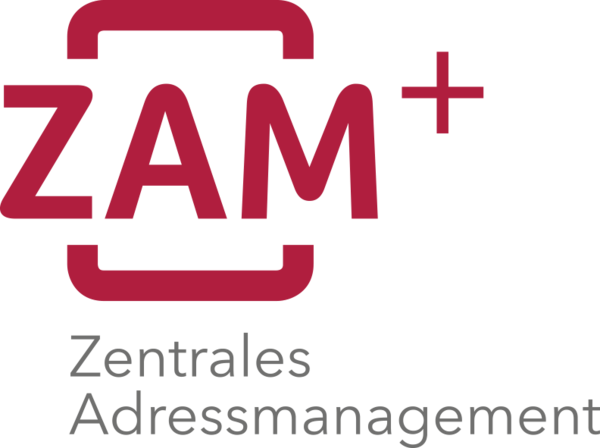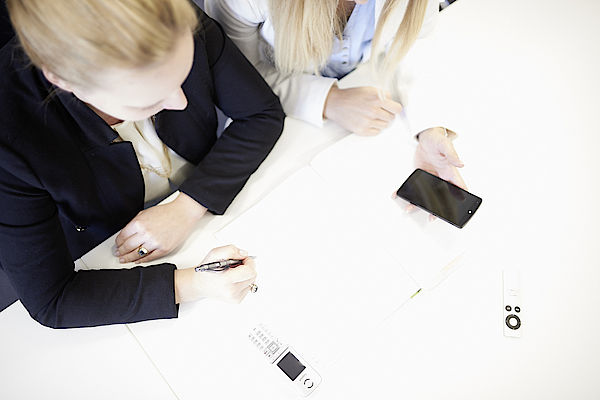 Why CTI Integration? Because stand-alone solutions offer only half the added value!
Software should never be viewed in isolation – no matter how proficient it may be in its own special field. By integrating ZAM® + EVENT in ProCall Enterprise, users can see which contact is calling when the phone rings. With a greeting by name and a more personal conversation – your opposite number feels the difference immediately!
ZAM® + EVENT and ProCall Enterprise



Individual integration expansion
In the standard version, you already enjoy a wide range of advantages to improve your communication. In addition, the CTI connector can be flexibly supplemented by additional features, if required. For example, you may want to expand the caller window that pops up. If you wish, individualized information can be shown there or additional options provided by a mouse click.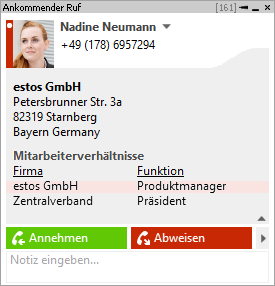 Tried and tested – ZAM® + EVENT and estos
DR. LAUER + KARRENBAUER is one of the leading providers of address management solutions and "the address specialist". The flexible software solutions ZAM® – central address management, EVENT – seminar and event management and CRM – Customer Relationship Management, with the associated additional modules and extensions meet public administration requirements, as well as that of associations and other organizations, and also increasingly the requirements of the economy and industry.
Hochstr. 57
66115 Saarbrücken
Germany
Telephone: +49 (0)681 94714-0