MetaDirectory brings your company contacts into Microsoft Teams
What if you could access and directly use your company-wide contact data in Microsoft Teams?
Customers and partners are the cornerstone of companies, and contact with them is the basis for success. The unrestricted availability of contact data and contact information is therefore one of the critical success factors of a company.
In parallel, Microsoft Teams has become an important building block for internal and external company communication over the past years.
How do you bring your corporate contact data and information together with Microsoft Teams? estos MetaDirectory ensures that company-wide contacts, such as those stored in CRM and ERP systems, are brought together and made available in Microsoft Teams at the click of a mouse.
The MetaDirectory app for Microsoft Teams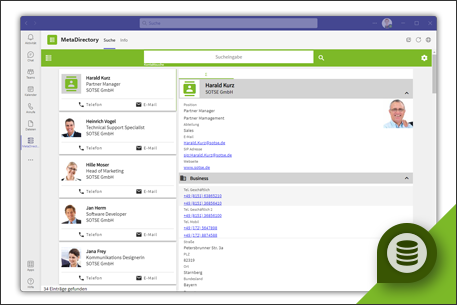 The MetaDirectory app in Microsoft Teams not only allows you to search for your company-wide contact information directly in Microsoft Teams, you can also start calls and send e-mails directly from the search results with the click of a mouse.
You can access contact data from company-wide databases, such as ERP or CRM systems!
Number resolution in Microsoft Teams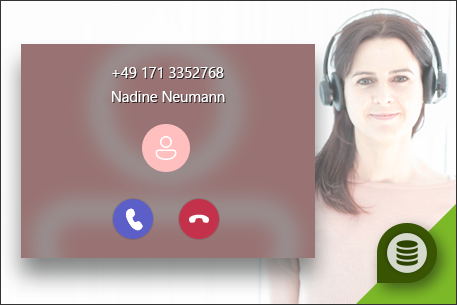 For external calls received via Teams, caller information is only displayed in the default setting if the contact is also stored in your local address book.
With the estos MetaDirectory in combination with a Microsoft-certified Session Border Controller, this restriction is lifted and data from CRM or ERP systems, for example, can also be used for number resolution.
MetaDirectory from estos
The multi-data tool for more efficiency and transparency in your communication!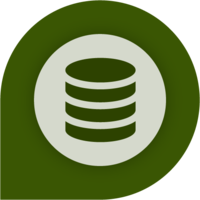 Whether it's Microsoft Dynamics CRM/NAV/BC/AX/Dynamics365, SAP® CRM/R3/Business One, Salesforce, Office365, DATEV pro or many ERP, CRM, industry and groupware solutions, MetaDirectory lets you easily and quickly consolidate and use all the contact data sources your company uses in one central directory!
And: Through the additional connection of external telephone directories, such as DasTelefonbuch, TwixTel, Swisscom Directories or the klickTel server, you can also access the publicly available contact data of these providers. Directly in Microsoft Teams
Microsoft Teams, Microsoft Dynamics, Microsoft Office and Microsoft 365 are trademarks of the Microsoft group of companies.
SAP®, SAP® R/3® are trademarks or registered trademarks of SAP SE or its affiliates in Germany and in other countries.
Do you have any questions or would you like to test our MetaDirectory free of charge and without obligation?