Events
When and on what occasion to meet us in person.
Every year, estos participates in numerous events such as national and international trade fairs, forums and congresses of our distributors, certified partners or even technology partners. We appreciate the opportunity to exchange ideas with partners and customers in person and face to face. Learn more about when and on which occasion you can meet estos in person here.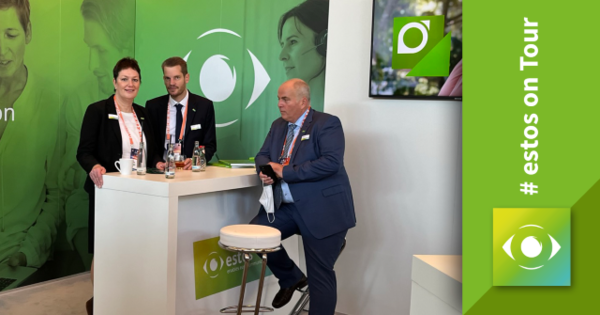 For more dialog
Personal contact with the people and companies that carry out estos projects and with those who use estos software themselves is of central importance. That is why the estos experts can be found at numerous events within the DACH region and also internationally over the course of a year. The personal feedback we gain in direct exchange with you is important to us and flows back into our product development, sales activities, and marketing measures.
Here you will find an overview of the events at which we will be present for you in the coming months:
NFON Partner Day 2022
When: 20 October 2022
Where: Munich
Gamma Kick-Off 2023
When: 12 January 2023
Where: Hof


A little review... From mid-May to the end of June 2022, we were on the road for our Brauhaus this year in selected breweries in Germany and Switzerland.
11 locations, over 180 partners and lots of information, the estos Brauhaustour 2022 was a complete success.
Do you have any questions about events?
Would you like estos to be represented at your in-house exhibition or would you like an estos expert to support you at an ICT event? Are you missing an event? Then contact us now.