UC & CTI Sofware-Products
ProCall Enterprise, MetaDirectory, ECSTA series and more….
UC & CTI software products from estos improve communication and collaboration in companies. Our portfolio includes software for Unified Communications (UC) and Computer Telephony Integration (CTI): the bestseller ProCall in various versions, CTI middleware products for connecting telephone systems and MetaDirectories for processing contact data. With the cloud-based conferencing solution meet (beta), we are trying new technologies for collaboration. For Lync and Skype for Business from Microsoft, we offer special applications.
UC & CTI Software-Product overview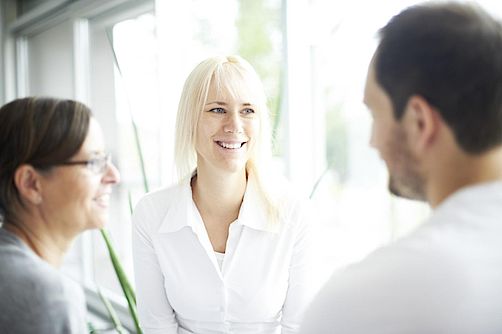 Unified Communications for multi-user workplaces
ProCall Enterprise
The bestseller ProCall Enterprise is a Unified Communications Suite featuring CTI, presence management, Instant Messaging and video chat, and many other functions to improve collaboration as well as the option to network with other companies.
With clients for Windows, Mac as well as native apps for the iPhone, iPad and Android smartphones.
Unified Communications for single-user workplaces
ProCall One R2
ProCall One R2 is the ideal office productivity software for single-user workplaces, small offices and home offices. It offers Computer Telephony Integration (CTI), contact data search and management, a call journal and enables an optimized collaboration with business partners and customers as communication processes are simplified.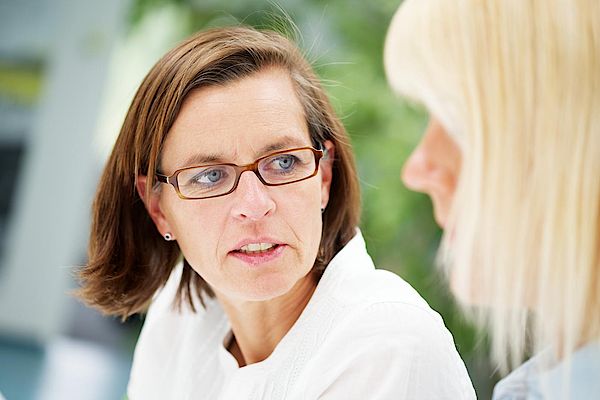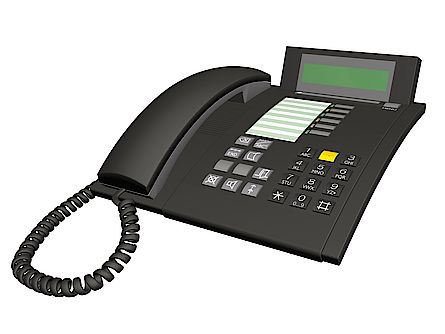 CTI - integrate telephone system
As professional CTI middleware, the products from the ECSTA series connect your telephone system or telephone with the IT world. It translates protocols specific to telephone systems (CSTA) for the Microsoft Windows world (e.g. TAPI).
The TapiServer is our favorite classic. It enables convenient administration and distribution of TAPI lines in the Microsoft Windows network. It is available from selected qualified partners.
Integrate and synchronize contact data
The MetaDirectory is a LDAP server for fast access to contact data. It unites different contact data sources into a single consistent LDAP directory that can be used throughout the company.
It is available in three editions for different demanding application areas.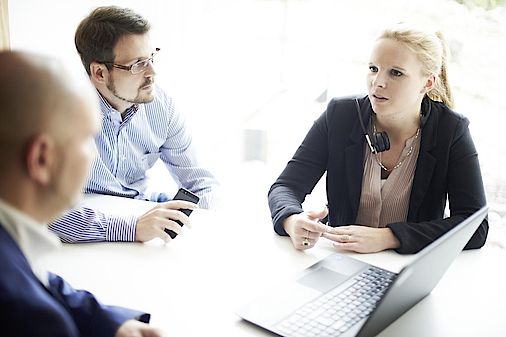 Collaboration
Online meetings without barriers. For collaboration with interested parties, customers and partners we provide you with meet.estos.de, our webRTC-based cloud service for small audio/video conferences and presentations, to try out for free as part of the beta test.
Modules for Microsoft Skype for Business
We have been developing software modules for Microsoft Skype for Business (Lync) and previous systems (OCS/LCS) since 2005. If you want to dial via a hotkey, use your existing phone system with Remote Call Control (RCC) or use contact data from CRM/ERP applications or specialist applications with Skype for Business, we can provide you with the right software.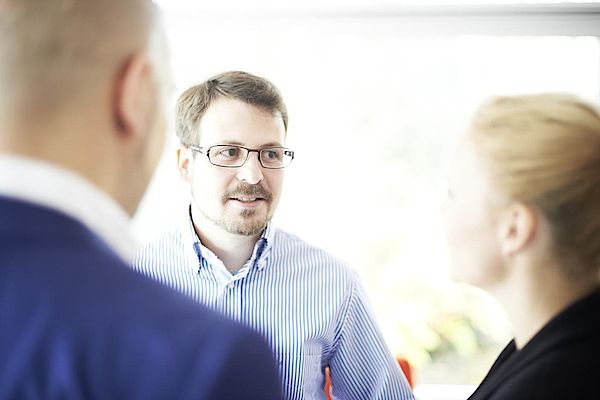 ProCall Analytics
ProCall Analytics is an optional module for ProCall Enterprise for the graphic representation and analysis of communication data.
Detect bottlenecks and potentials and optimize your processes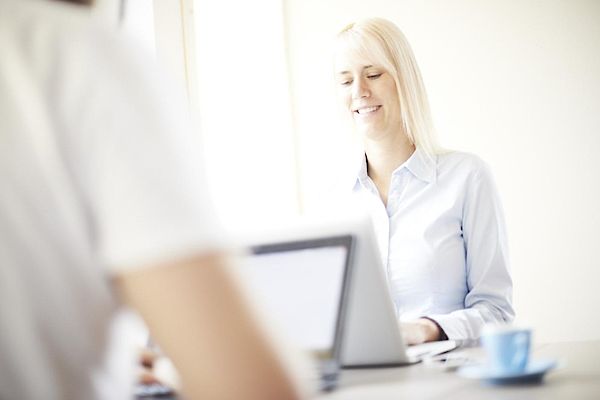 Unified Messaging (Fax, Voice, SMS)
ixi-UMS Enterprise is designed as a modular unified messaging Software for larger companies or special requirements in customer projects. ixi-UMS Enterprise is highly scalable and offers all necessary functions and components for complexe IT environements like security, load balancing, fail-safety, decentralized installation and multisite.
ixi-UMS Business integrates as a complete package the services fax, voice und SMS in system environments such as Microsoft Exchange or IBM Domino . Even for companies that do not use an e-mail server ixi-UMS UMS Business is perfectly suitable. ixi-UMS Business is specifically aimed for companies up to 100 employees.
Are you looking for older product versions from estos?
Then please click here.