estos Reference Customer:
Burkhalter Group
Industry:
ELECTRICAL ENGINEERING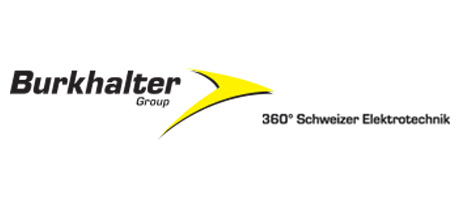 Customer:
Burkhalter Group
Locations:
30 with estos workstations
Employees:
approx. 3000, of which 500 are estos users (750 Lines)
The Company
The Burkhalter Group is the leading global provider of electrical engineering services in the building sector, with 99 locations in all four Swiss regions. Thanks to this strong local presence, the group is able to respond optimally to the needs of its customers, and to implement projects of any size in an efficient and competent manner. The range of services begins at the energy point of use and includes installations, switchgears, services, telematics, automation and security. The electrical engineering group provides services for residential buildings, industrial and commercial buildings, as well as infrastructure facilities.
The Challenge
Burkhalter Net Works looked for a communication solution for themselves as well as for parts of the Burkhalter Group, which would make it possible to improve group-wide cooperation among employees. Information on the availability of employees should be visible at a glance. In addition, the new solution also had to be able to integrate the various Alcatel, Mitel and Unify telephone systems used and to enable integration with its own CRM solution.
In the search for a communication solution that would meet the above criteria, those responsible chose estos. Burkhalter Net Works is itself an estos Expert Partner and therefore knew that estos, with its ECSTA series and the multi-site/multi-vendor strategy, would be able to connect different locations with different telephone systems to one and the same UC server. Therefore, all existing telephone systems (Alcatel, Mitel, Unify) could be retained.
With the implementation of business process integration, consisting of ProCall Enterprise (unified communications & CTI software suite) and MetaDirectory (LDAP Server) from estos, an employee can now see all caller data directly and can immediately greet the caller by name.
The company's own CRM solution has also been linked so that in order to initiate an order process, an employee can immediately and easily switch from the conversation window to the CRM.
Thanks to this new communication solution, employees are now able to have all relevant caller information quickly and clearly available when they receive a call. In addition, through ProCall Enterprise, numerous communication channels, such as text chat, audio, and audio/video chat, are provided from which the preferred communication medium can be selected depending on the current needs.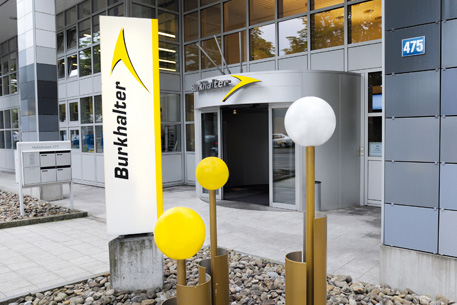 Applications:
Telephone System:
ECSTA Alcatel OmniPCX
Unify HiPath 3000
Mitel MiVoice 5000
Mitel MiVoice Office 400
Unify OpenScape Business
ICT Partner:
Burkhalter Net Works; IT Department of Burkhalter Management AG