estos Reference Customer:
Kocher Großhandel, Gißibl GmbH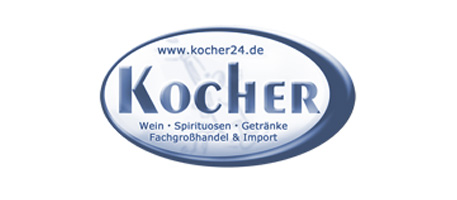 Customer:
Kocher Großhandel, Gißibl GmbH
Location:
Freising
Employees:
17, including 7 worksations with estos software
The Company
The beverage wholesale business was founded in 1994. Kocher is a proven, successful constant for wine, spirits and beverages of all kinds. Growing steadily from the very beginning, Kocher today stands above all for expertise, quality and reliability. Nearly 500 regular customers in the catering trade are currently served by 17 employees. Furthermore, the corresponding online shop weinundbar.de offers approximately 30,000 end customers a broad spectrum of wines, spirits and gift articles. Included in the company's program are also tasting sessions and wine seminars. In addition to the product selection, customers particularly appreciate the professional support and service from the team.
The Challenge
The telephone as a means of communication plays a central role for Kocher Großhandel employees in their daily work. In order to improve customer service and enable employees to work more efficiently, the management searched for a modern communication solution. This should be used to improve the call logging and simplify the employees' daily work processes. A further goal was to reduce manual tasks like typing in telephone numbers, as this not only costs time, but is also a potential source of error.
After exploring possible solutions, Kocher Großhandel's managers decided in favor of the product ProCall One (version R2) from estos GmbH, combined with the CRM software AkquiseManager from ARANES. The integration of both products resulted in two advantages for Kocher Großhandel employees: The manual dialing process is no longer required. The telephone call is started with a single mouse click on the desired call partner's number. In addition, the customer data record stored in the web-based AkquiseManager is immediately displayed when a call is received. The user thus receives all important information about the caller at a glance.
With this new solution, all data on incoming and outgoing telephone calls is recorded directly in the virtual customer file. Every call can be conveniently answered or started via the PC. Enis Somrani, who manages cooperation with estos on behalf of ARANES, explains the combination of both products: "It is particularly important for the connection of AkquiseManager with ProCall that an employee can immediately see the data record from our CRM system with all the background information on the caller. This creates the perfect conditions to ensure a great customer experience right from the start."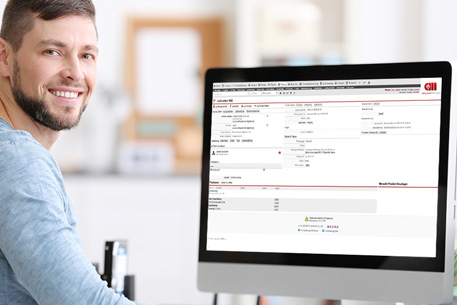 Applications:
IT Infrastructure:
AkquiseManager (ARANES)
Microsoft Outlook/Exchange
Telephone System:
ICT Partner: