estos Reference Customer:
Kraus & Naimer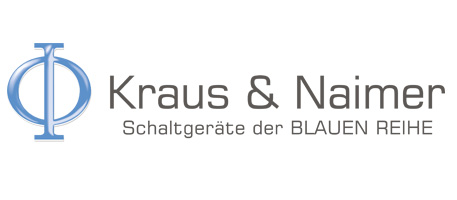 Customer:
Kraus & Naimer Produktion GmbH
Locations:
Vienna, Weikersdorf
Employees:
253 at the Weikersdorf location and 52 in Vienna, including 115 using estos software
The Company
Since 1907, the switch devices of Kraus & Naimer Produktion GmbH have been regarded as high quality and innovative. With a worldwide workforce of 1000, approximately 4.3 million machines are manufactured each year, including the smallest cam switch in the world, as well as load disconnectors, the use of which have significant advantages in wiring. Due to its high technical standards and its international presence, Kraus & Naimer has a leading market position and is characterized not only by qualified on the spot advice, but also by fast and competent customer service. Today, the company has six production plants worldwide.
The Challenge
For their two Austrian locations, the company was looking for a solution that would combine the distributed communication between both branches, closing communication gaps and thus optimizing both internal and external interaction. The lack of presence information and lack of availability – these shortcomings had to be reduced. Furthermore, it needed to be possible to view the status of employees by specifying presence information, for both respective locations. This should also be part of the new solution as well as the possibility to integrate different contact data sources into the software. In addition, a connection to Microsoft Outlook was an essential prerequisite.
When looking at the solutions available on the market, the decision-makers at Kraus & Naimer were supported by Berl EDV GesmbH, and after a thorough study they made their choice in favor of estos software solutions. The existing PBX telephone system, Alcatel-Lucent OmniPCX Office, has been connected to ProCall Enterprise as well as MetaDirectory and the ECSTA series. The ECSTA middleware enables communication between the telephone system and the IT infrastructure.
Due to this, the connection of various locations to two telecommunication systems has been realized, so that the CTI user-friendly functions: presence management, instant messaging and calendar integration, are now able to be used.
For example, calls can be forwarded, scheduled, or assigned to the right colleagues. Therefore, the presence of employees and their availability can also be viewed more quickly. MetaDirectory bundles the distributed contact data into a company-internal information service. The connection to Microsoft Outlook and Exchange Server has also been implemented, so that all the initial requirements have been fulfilled by estos software solutions. Through ProCall Enterprise Integration, Kraus & Naimer employees can now benefit from faster and more efficient communication
.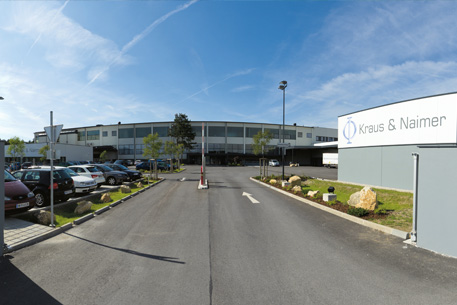 Applications:
IT Infrastructure:
Virtualized server landscape
Telephone System:
Alcatel-Lucent OmniPCX Office
ICT Partner: