estos Reference Customer:
Reyher GmbH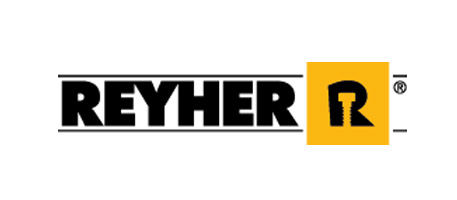 Customer:
F. REYHER Nchfg. GmbH & Co. KG
Location:
Hamburg
Employees:
Over 600, including 500 workstations with estos
software
The Company
F. REYHER Nchfg. GmbH & Co. KG is one of the leading wholesale companies for connecting elements and fastening technology in Europe and supplies customers worldwide. High quality awareness and a strong technical competence have a long company tradition at REYHER. The modern, fully automated warehouse logistics with 24h delivery and the comprehensive range of services are future-oriented. Industry and trade profit from the perfect combination of tradition and modernity. With a daily supply capability of more than 99%, REYHER ensures the necessary reliability in the supply of C parts.
The Challenge
The sales department wanted a solution for the integration of telephony within the existing IT landscape. At REYHER, the people responsible formulated the requirement to connect the existing PBX telephone system with SAP ERP as a leading business application and to integrate the IBM Notes Groupware. A separation of telephony and the business process platform should be ensured in order to guarantee reliability and solution availability. Through the cooperation of the works council and the data protection officer, their requirements were taken into account right from the start. The people responsible were supported by the system integrator, euromicron solutions.
After a proof of concept, REYHER chose the estos unified communication & collaboration solution ProCall Enterprise, the directory service MetaDirectory and ECSTA middleware, which connects the PBX telephone system to ProCall Enterprise. In addition to CTI convenience, this solution also provides instant messaging and presence management. IBM Notes is used to display the presence and to control call profiles.
The contact data from SAP is now regularly replicated to the LDAP Server MetaDirectory. Via the MetaDirectory, distributed company contact sources are combined into a standardized information service. Personal contacts are integrated from IBM Notes.
This allows for a quick search of telephone numbers from different data sources to be conveniently selected by just one mouse click.
All complete contact information is displayed for incoming calls, such as name, company and contact ID. In particular, the display of vendor/customer numbers allows the SAP application to be opened directly from the call window. Calendar entries are used to display presences and to control call profiles. Users are very satisfied with the solution and confirm that it runs very smoothly.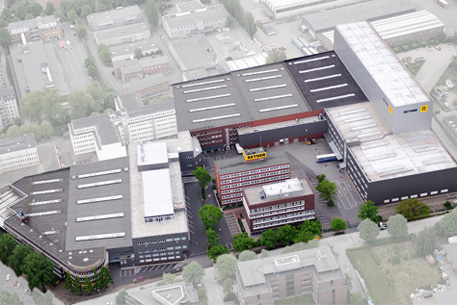 Applications:
IT Infrastructure:
Telephone System:
Telekom Octopus (identical to Siemens HiPath 4000)
ICT Partner: