estos Reference Customer:
Seco Kältetechnik
Industry:
PLANT ENGINEERING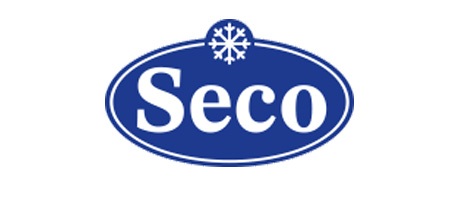 Customer:
Seco Kältetechnik GmbH
Locations:
Bochum, Bruhl
Employees:
191, of which 60 are workstations with estos software
The Company
Seco Kältetechnik GmbH is one of the most competent companies in the field of refrigeration and air conditioning technology in Germany. The company is responsible for more than 650 supermarkets and numerous manufacturing enterprises throughout Germany. The main focus is on tailor-made customer solutions. The company has already been awarded the Energy Efficiency Prize several times, proving not only that it always has planned costs in mind, but also high quality of service and serviceability. Seco GmbH is based in Bochum, and has another branch in Brühl, employing 191 people.
The Challenge
As Seco GmbH attaches great importance to excellent customer support, it was also necessary to match this with the communication technology used. In particular, internal communication needed to be simplified and made more efficient. The aim was to make employee's availability more visible internally and to quickly help them with technical questions. But the internal IT department also wanted faster access to their colleagues' PCs via screen release in order to be able to react promptly if necessary.
When searching for a suitable solution, Seco was supported by Kultikom, who was already in charge of the company's PBX telephone systems. The choice finally came to the estos products ProCall Enterprise, MetaDirectory and ECSTA, based on the previously defined requirements and because of their compatibility with the already existing Aastra telephone system.
Through MetaDirectory, Seco now has a company-wide information service that brings together and combines all of its different contact sources. This means that when a call is received, all information is already available.
ProCall Enterprise has an intelligent presence management system, which makes it easy to display employees' availability on a monitor and to show all attendance and absence information. The hotkey selection and other CTI convenience features makes it easier to dial and makes frequently recurring work steps easier. The possibility of simple screen sharing helps employees share documents with each other, as well as aiding the IT department. This applies across the company at every location. In addition to the internal service center, the estos software components are currently also used in the head office, sales and IT support, as well as improving the communication and cooperation of Seco GmbH.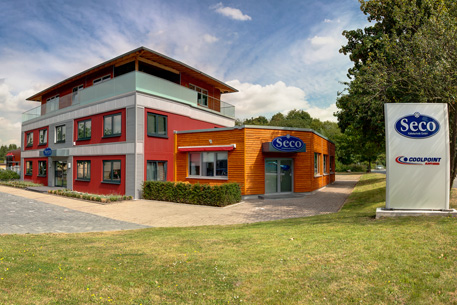 Applications:
IT Infrastructure:
Cobra, MS Outlook/Exchange
Telephone System:
ICT Partner: