estos Reference Customer:
Autohaus Steinböhmer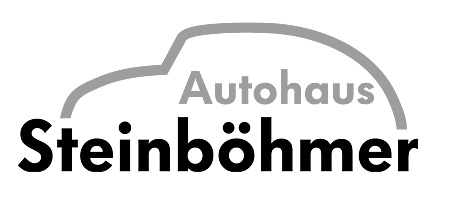 Customer:
Steinböhmer GmbH & Co. KG
Locations:
Bielefeld (2) and Schloß Holte-Stukenbrock
Employees:
approx. 100, including 55 workstations with estos software
The Company
Steinböhmer GmbH & Co. KG was founded in 1953 by Karl-Heinz and Martha Steinböhmer and is now one of the most successful car dealerships in the Bielefeld area. With around 100 employees at three locations, two in Bielefeld and the third in Schloß Holte-Stukenbrock, the company is particularly committed to the training of young people. For its customers, Autohaus Steinböhmer offers selected used and new cars from VW, Audi, Skoda and Seat. The wide range of offers and individual customer programs, as well as a high focus on customer satisfaction, means that Autohaus Steinböhmer is one of the region's most successful car dealerships.
The Challenge
A solution was sought to improve the communication with the customer and between the three company locations. The basic prerequisite was that the VW/Audi database could be linked to all three different PBX telephone systems. Missed calls, lack of availability and missing information should be eliminated. Furthermore, the service staff's time management needed to be improved and their communication behavior evaluated more quickly. Simplified and faster communication among employees, as well as the possibility of changing presence information status, was also defined as a critical feature for success.
The most important requirement for any future software solution was to connect the three locations with different PBX telephone systems to a common UC server. The estos expert partner, Nachrichtentechnik Bielefeld, helped with the approach to the solution. The choice was made to go with the software solution ProCall Enterprise from estos along with the corresponding ECSTA series, which as a multi-site enabled middleware reliably connects the proprietary world of telephone systems with the world of Microsoft Windows.
ProCall Enterprise, the unified communications solution with CTI, presence management, and instant messaging, enables companies to integrate business processes, enabling them to communicate and collaborate more effectively.
The connection to the VW/Audi database was realized via estos Meta Directory, which, additionally, also compiles other distributed contact data into a company-wide information service.
Furthermore, with ProCall Analytics, the Steinböhmer team now has a good overview of individual employees' communication behavior. The company's accessibility is optimized by processing all daily communication data into a graphical form. This allows targeted decisions to be made on a meaningful data basis.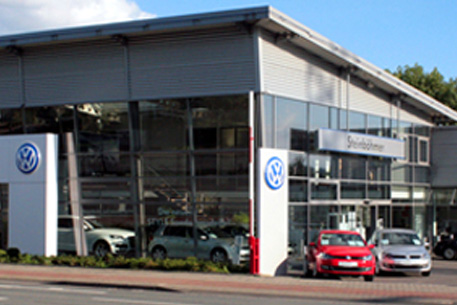 Applications:
IT Infrastructure:
Connection to the VW/Audi database
Telephone System:
Agfeo/Alcatel/Siemens HiPath 3000
ICT Partner:
Nachrichtentechnik Bielefeld GmbH