estos Reference Customer:
Vopelius
Industry:
CHEMICAL INDUSTRY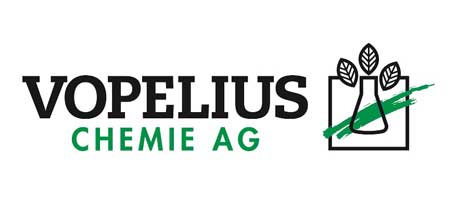 Customer:
Vopelius Chemie AG
Locations:
Fürth, Leipzig
Employees:
40 overall/35 estos users
The Company
Vopelius Chemie AG is an international operating company in the area of specialty chemicals. Their focus is on the production and trading of chemical products for the chemical industry and surface technology. The portfolio of Vopelius Chemie AG is complemented by services related to product procurement, mainly in the areas of custom blending, warehousing, packaging and direct sales. The focus is on optimizing production processes. The core competency of the company is the tailor-made assembly and mixing of hazardous solids and liquids.
The Challenge
The software used so far by Vopelius Chemie AG was outdated. It was not possible to connect the company's external contacts to the communication solution. In addition, the software was no longer 100% compatible with the deployed inventory management. This is why the IT managers at Vopelius Chemie AG were looking for alternatives. Their goal was a substantial and sustainable improvement of the communication processes – not only within the company, but also with external partners. The ERP and CRM solution "Hamburger Software" needed to be fully integrated.
The existing HiPath 3000 communication system was already fully IP-capable. In addition, the Fürth and Leipzig locations were already interlinked. For these reasons, no new phone solution had to be purchased.
On the recommendation of their ICT partner, SMK Systemhaus GmbH, Vopelius tested the estos unified communications & collaboration suite ProCall Enterprise and the estos directory service MetaDirectory. The integration of the calendar was rated particularly positively, as the availability of employees was easier and more comprehensively seen than with the previous solution. Through estos Web Services, the company was now able to quickly access this information on the move, without having to search cumbersome public calendars in the iPhone.
A further advantage: the complicated maintenance of different data sources is now omitted because they are kept up-to-date by MetaDirectory. The project manager responsible for Vopelius Chemie AG, Tim Erbe, is extremely pleased with the new solution: "Communication and information exchange between both locations is much better now. We were also able to successfully implement the integration of external contacts, for example from customers using Skype for Business. Now, employees have such quick access to frequently used contacts that far less telephone ping-pong takes place."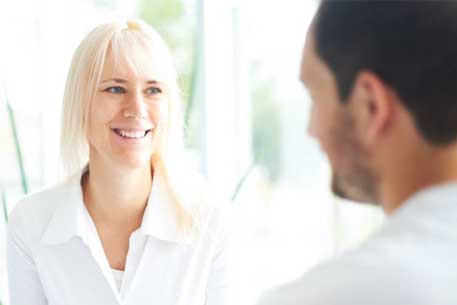 Applications:
ProCall Enterprise

MetaDirectory Professional
IT Infrastructure:
MS SRV 2016 St
MS Exchange 2016
CRM & ERP System from Hamburger Software
Telephone System:
ICT Partner: