Increase the efficiency of personal customer service
With software products from estos, you optimize your customer communication and extend it with digital channels
The automotive industry faces numerous challenges due to increasing digital transformation. This is especially true for car dealers who are confronted with changing purchasing behavior and the increasing desire for individualization. Software from estos helps car dealers digitalize their communications and provide customers with enhanced personal customer service.
Take advantage of the opportunities of digital transformation
The automotive industry, like no other, faces numerous challenges due to increasing digital transformation. In addition to increasing connectivity, research on autonomous driving and growing product individualization, the point of sale is becoming increasingly digital and in recent years, the information behavior of potential buyers has changed fundamentally. For car dealerships, this is now the ideal time to take advantage of the opportunities of digital transformation. This is because digital technologies enable a more accurate understanding of customer requirements and an optimized customer approach.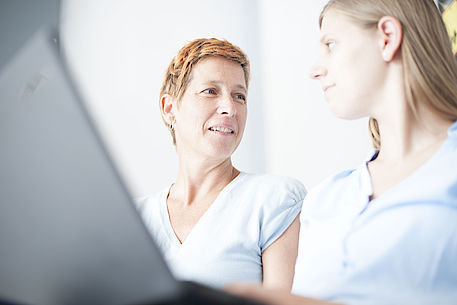 Digitize existing processes
Since its founding 20 years ago, the independent software manufacturer estos has helped small and medium enterprises to improve their communication-intensive processes. Especially for car dealerships, professional and service-oriented communication with the customer is indispensable for long-term success. Diverse software products can be used in a wide range of scenarios and enable uncomplicated digitization of existing information and communication processes. Benefit from an integrated communication solution and master the first step in the direction of digital transformation.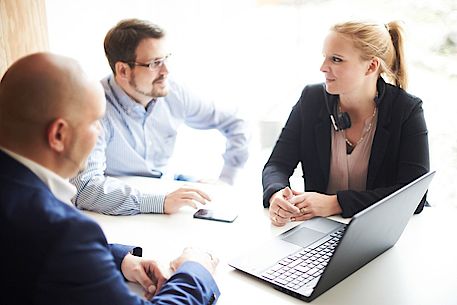 Understand customer needs better
Digital technologies make it possible for existing company customer information to be more accessible. This allows customers to be targeted. So, for example, it is possible to display relevant information about a customer when the call is received. For your employees this means: At the beginning of the conversation they can see at a glance whether the caller still has an invoice open, when the next appointment is due, what type of vehicle they drive or which customer classification they fall under. This allows employees to optimally respond to the caller, greet them by name and manage the call efficiently. Optimize existing communication processes and use the information available to provide your customers with optimal, tailored, and any crossgrade and upgrade offers.
The illustrated screenshot shows the customization of an individual conversation window, possible with estos. A requirement for integration is access to data of the leading application.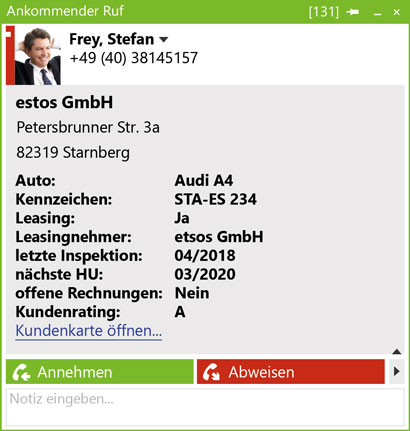 Industry: Car trade
Products used: ProCall Enterprise, ProCall Analytics and ECSTA Series
Sesto Autoveicoli was founded in 1963 and is currently one of the largest car dealers in Italy for both Audi and VW. The headquarters and associated offices occupy more than 33,000 square meters. How Sesto Autoveicoli improved its process flows with the help of estos' products and the benefits yet to be gained for its employees will be revealed in this video.
The basis: modern communication. Directly from an application.
A targeted customer approach and service-oriented communication are the core competences of successful car dealerships. The unified communications (UC) software developed by estos helps employees of a car dealership to make their daily communication more efficient, to simplify recurring steps and to bundle a wide range of communication channels into one application. With computer-aided functions, phone numbers no longer need to be manually typed into the phone. Smart technologies such as presence management indicate the current availability of other colleagues. Therefore, a suitable communication path can always be selected. Learn more about the principles and benefits of UC software in the video.
Customer approach via digital channels
The research and buying behavior when purchasing a car has changed significantly in recent years. So prospective customers visit a car dealership only once or twice before buying. Instead, they spend more time researching and comparing offers online. Therefore, the car dealership's website is often studied. Here is an ideal starting point to allow website visitors direct contact with your employees. So, for example, a prospective customer already on the website can be given a suitable contact person, including currently possible communication channels such as text or audio/video chat.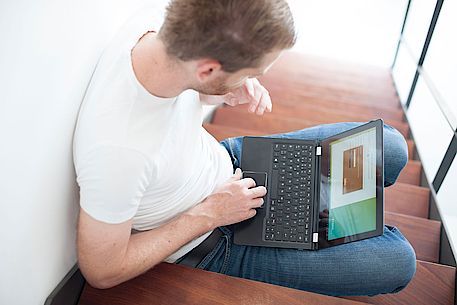 Arrange a free live demo
Would you like to know more about how estos software can be used in your dealership? Whether integration with your existing CRM, ERP or other industry programs is possible? How modern website communication can look on your website? Then contact us! We are happy to show you in a free live demo all the possibilities of our software products.
Note: This link takes you to an estos page we created with our marketing automation tool hubspot. Here you will find another privacy policy. If you do not want this, please write to us at . We are happy to arrange a live demo for you personally.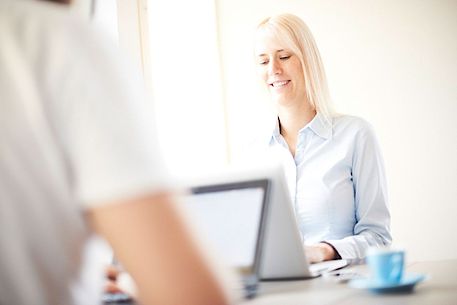 Further information
estos software is used in all industries. Due to the use of open standards and secure protocols, estos' software products can be integrated into a company's already existing ITC infrastructure with comparatively little effort. See for yourself how different estos' products are in practice and how they add value:
You want to know more?
Learn more in our blog "Simply digitize car dealership processes"
Contact us now. I would be happy to advise you on how your dealership can benefit from simplified processes and improved communication.