MetaDirectory app for Microsoft Teams
Use your company-wide contact data directly in Microsoft Teams!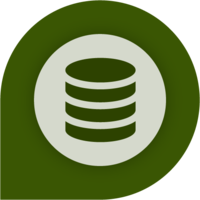 What is MetaDirectory?
MetaDirectory is software from estos that merges entries from different databases of a company (such as ERP and CRM systems or industry software) into a company-wide consistent (LDAP) directory.
This means that relevant contact data such as telephone numbers and e-mail addresses are centrally available to all employees – even with large databases.
MetaDirectory app for Microsoft Teams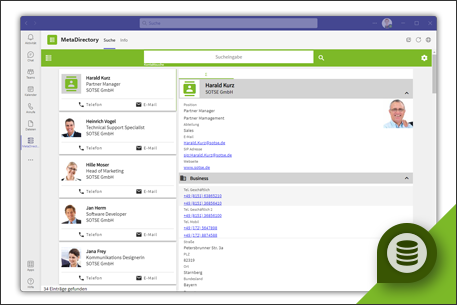 MetaDirectory has an app developed specifically for Microsoft Teams. Installed centrally, the app can be integrated and used by users themselves directly in their Microsoft Teams account with just a few clicks, enabling employees to work directly in Microsoft Teams.
Search for company-wide contact information, such as phone numbers or e-mail addresses
Start a call or send an e-mail from the search result in Microsoft Teams
There is more to come
Using the estos MetaDirectory with a Session Border Controller (SBC), it is also possible to display the name and company of a caller in the Teams call window when an external call is received, even if the caller is not stored in your local address book. The caller's phone number is then also resolved according to the data available in the MetaDirectory.
Further information about call number resolution in Microsoft Teams can be found here
Microsoft Teams is a trademark of the Microsoft group of companies.
Do you have any questions or would you like to test our MetaDirectory free of charge and without obligation?