Unified Messaging
Unified Messaging (UM) applications make communication in the company more effective. They combine all message types under one interface, which the user operates with only one client. Therefore, the user does not have to think twice about what device is needed.
Why do companies rely on unified messaging?
Unified messaging simplifies communication within the company. E-mails, faxes, voice messages and SMS are handled via a single, server-based platform. The user can manage all message types under one interface. No matter whether on the PC, tablet or smartphone: With ixi-UMS from estos, all messages are sent and received in the familiar messaging client.

To the ixi-UMS product page


What is unified messaging
Daily office work largely consists of the exchange of information. This is conveyed by e-mail, fax or short messages. In order to be able to use all communication media, the employee must have available: a telephone with an answering machine, a PC with e-mail possibility, a fax machine and mobile phone. Alternatively, the company can use a unified messaging software – enabling the employee to operate and manage all communication options on the PC.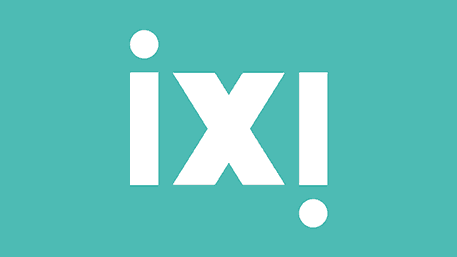 Unified messaging is a concept of organizational structure and combines all message types under one interface. The PC becomes a universal end device for the user: all messages are set up and handled via a single, integrated, server-based platform. Basically, there are two ways to implement unified messaging: as a stand-alone communication server with its own client or as add-on software to an existing messaging or groupware system such as Microsoft Exchange or HCL Domino.
As add-on software, unified messaging supplements the existing server with functions for fax, voice, SMS and mobile access. UM software uses the existing structure and architecture including a message transfer agent, databases and messaging clients to send and receive messages.
Unified messaging components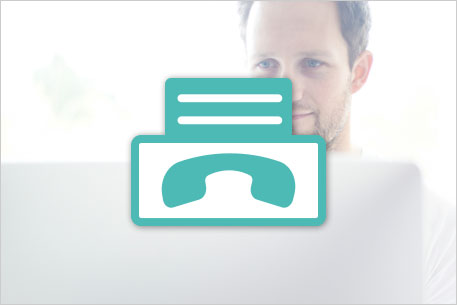 Fax server
A fax server makes it possible to send and receive faxes directly from the PC workstation. Depending on the PBX technology used in the company, the fax server can be based on ISDN or VoIP. In addition, the integration of the communication medium of fax into the business process is a significant advantage over conventional fax machines. Fax documents, such as invoices or purchase orders, can be stored in the ERP or CRM system without the "scanner" detour. Likewise, faxes can be activated directly from the ERP or CRM system, either automatically or by the user. An example: If the stock of an article falls below a certain minimum number and is recorded in the ERP system, this can lead to an automatically issued fax order. The employee responsible receives acknowledgement that the message has been initiated.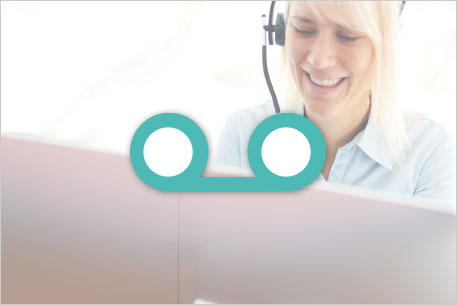 Voicemail
The possibility of receiving and sending voicemail offers several advantages: Used as a software-based answering machine, any messages left are delivered to the messaging client. The recipient can listen to the message via headphones, telephone or loudspeaker. They can then be forwarded, saved, archived, deleted or optionally provided with a comment. Likewise, the user can conveniently generate personal voice messages on the PC using a telephone and send them personally or automatically to individual persons or distribution lists. For example, this can be used in the case of alarm messages. Thus, the appropriate employee can be informed about any problems, emergencies or similar and take appropriate action. The sender of the message receives information about who was and was not reached.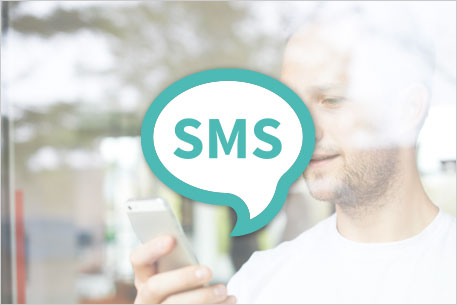 SMS – Short Message Service
Handling short messages via the messaging client – this is what the SMS module offers. This allows client/server-based short messages to be sent and received directly from the PC workstation. Likewise, short messages can be used in a similar way to voice messages for alarms. In addition, the SMS service allows inbox information to be rule-based and automatically made available to mobile users on the move. For example, messages in the inbox can be forwarded from a particular sender to a mobile number.
Additional functions
Large companies or corporations with different locations have other requirements than small and medium-sized companies. Opportunities for reliable and high-availability capabilities as well as sensible routing options, such as least-cost routing, help optimize the deployment of unified messaging for business organizations with different locations. Complete packages with installation routines and easy-to-use applications provide small and medium-sized companies with unified messaging tailored to their needs.
Unified messaging and all-IP
Deutsche Telekom is switching the public telecommunications network from ISDN to VoIP. This means that companies that do not already have an IP PBX in use have to retrofit or replace their telephone system accordingly. The internal interfaces and protocols are relevant for unified messaging and essentially for the fax function: a flexible and standards-based UM software supports the respective option of either ISDN or IP based telephony.