The days are still short and chilly, the pandemic not quite over. We are all eagerly awaiting spring, when the fresh green of plants and flowers takes hold again. To shorten the waiting time, we have "picked" a colorful bouquet of topics for you. With some distance but still personal, we present you the latest collection of our webinars!
Springtime play of colors: the "LIVE" collection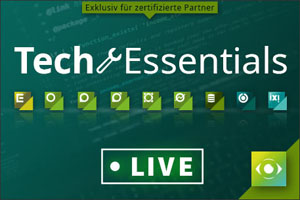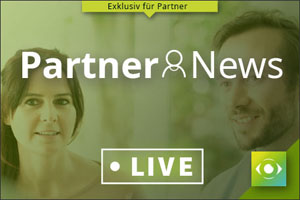 A dark green, sharp freshness: The Tech Essentials LIVE
For certified estos Business, Expert and Competence Partners we offer a new webinar series especially for techies! Every third Tuesday of the month, you can expand your technical know-how on current subjects from the areas of technology and support. An estos specialist from the support team will show you LIVE selected installation procedures and is looking forward to answering your questions.
Green marketing energy for estos partners: Partner News LIVE
Partner News LIVE is aimed towards our partners' sales and marketing staff! At regular intervals, we inform you about our product innovations. The moderator team consists of one estos contact person each from sales and product management and answers your questions LIVE on each respective topic.
You are an estos partner and would like to participate in our partner webinars? You can find all webinar dates and registration options at my.estos.de!
Bright green for an invigorating product experience: Experience ProCall LIVE
Experience ProCall LIVE – a best practice guide for the effective use of estos products! In just under 20 minutes, we will show you which features you can use to communicate easily and flexibly. Perfectly tailored for users of our software, you will receive numerous tips and tricks on the effective use of estos software products!
Experience ProCallLIVE – all dates at a glance (Please note that webinars are only in German)