German Innovation Award 2018
The presence management system from ProCall 6 Enterprise wins coveted innovation award in the "Information Technologies" category.
The Starnberg company estos has been awarded the German Innovation Award 2018 by the German Design Council. The German Innovation Award honors products and solutions across all sectors which are distinguished for being user-focused and adding value compared to previous solutions.
estos receives prestigious award
"Being one of the winners from 650 submissions makes us very proud," says Christoph Lösch, Managing Director of estos GmbH and Jana Etter, designer at estos.
The German Innovation Award can only be won by companies nominated by a committee of experts and scouts from the German Design Council. The German Design Council is an independent and internationally active institution to encourage companies' competitiveness. The award is sponsored by German industry. The organization currently has more than 300 domestic and foreign companies as foundation members – employing more than three million people.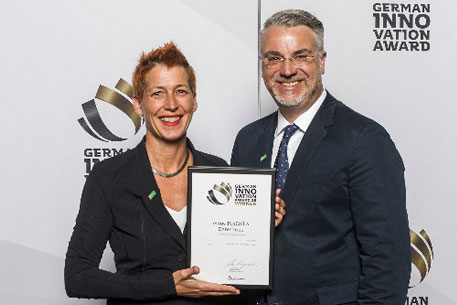 The prize is awarded to innovations that have a permanent and lasting effect. The German Innovation Award is no mere novelty, but one that demonstrably generates added value for the user.
The evaluation criteria of the German Innovation Award includes themes such as the level of innovation, user benefit and efficiency.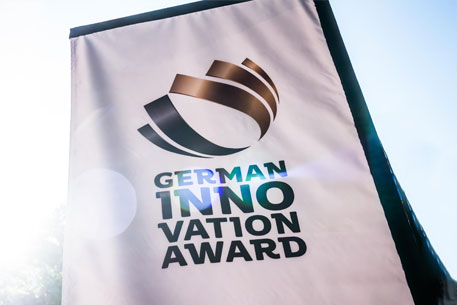 Outstanding: Presence management in ProCall 6 Enterprise
estos is distinguished by the German Design Council for the innovative presence management system included in ProCall 6 Enterprise. A professional presence management system incorporates all information sources to display the current availability of a person as part of a communication solution. Thus, the appropriate communication channel matching the situation can be chosen to contact them.