Resolution of phone numbers in Microsoft Teams
Session Border Controller and estos MetaDirectory
With MetaDirectory, it is now possible for both the telephone number as well as the name and the associated company to be displayed in the call window. And this also applies to contacts that the users have not saved in their local address book.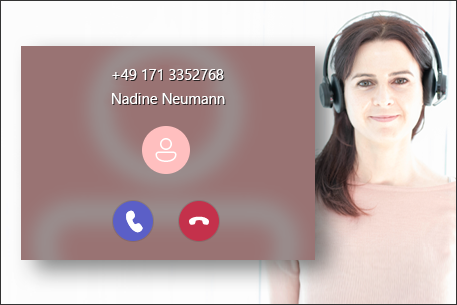 Session Border Controllers (SBC) certified by Microsoft for Microsoft Teams provide direct routing for coupling and security of IP telephony between Microsoft network and other telephony networks (PSTN).

Number resolution, i.e. the display of additional information about the caller, only works in Microsoft Teams via the local address book. Company-wide available data from other applications such as CRM systems or ERP systems can be used via the estos MetaDirectory as LDAP directory service for call number resolution. Some Session Border Controllers such as AudioCodes Mediant and anynode (from version 4.6) from TE-SYSTEMS support the connection via LDAP.
Three components are necessary to implement the resolution of phone numbers into name and company in Microsoft Teams:
A Microsoft-certified Session Border Controller that allows the connection of an LDAP directory, for example AudioCodes' Mediant
Deep know-how how to set up the LDAP middleware connection
MetaDirectory from estos
estos competence partners




Call number resolution in Microsoft Teams using AudioCodes and estos.
Call number resolution in Microsoft Teams with anynode and estos.
Coming soon