Native Apps for iOS and Android
ProCall Enterprise
With ProCall Mobile, the native app for iPad, iPhone and Android, users can easily access selected and proven unified communications and CTI functions from the bestselling ProCall Enterprise. Important data on business contacts and information on the availability of colleagues enables efficient communication at all times, even when on the move.
Mobile Communication and Collaboration
With the native client for macOS, small and medium-sized businesses can benefit from the proven performance functions of the unified communications bestseller ProCall Enterprise and improve their collaboration. This version includes functions such as hotkey dial, reverse search and a call journal, instant messaging (chat) and presence management for Mac workstations in the company and beyond the company boundaries using federation.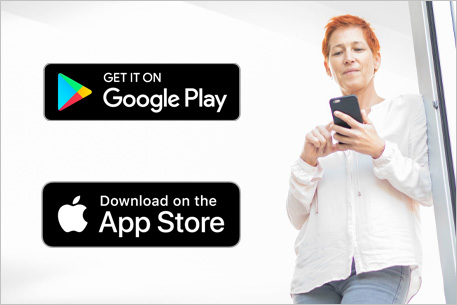 App for Android
The ProCall App for Android has been redesigned based on the current Google Material Design Guidelines for Android to make it as intuitive as possible for Android smartphone users. Care has been taken to ensure that the display and control elements correspond to those of the ProCall Windows client as far as possible.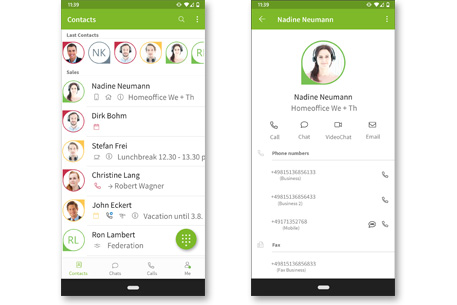 An Overview of the Most Important Features
Use the office phone on the move
Fast access to business contacts and all communication functions
See the last contacts quickly at a glance
Chat for fast and secure exchange of messages
Integration of common CRM, ERP and industry software. Relevant information immediately available for up-to-date contact data
Personal communication with audio/video chat
Instant messaging and presence management, also for external business partners through federation
Always be efficiently organized with a personal call journal