ProCall 7 Enterprise
Unified Communications & CTI Software Suite
The interaction between people is the basis of all company processes. To communicate with each other is both a need and a necessity. Flexible workplace and working time models, as well as the rapid digitalization of all areas of life, present companies in Europe with ever greater technical, legal and organizational challenges. With its proven UC functions and business process integration capabilities, ProCall Enterprise has been reliably simplifying communication and business processes for almost 20 years. Particularly in a time of complex digital transformation, communication must be simple.

Maximum flexibility
A company's communication, both internal and external, is becoming increasingly diverse. As a unified communications & CTI software suite, ProCall Enterprise offers its users maximum flexibility in their daily work. Whether at work or on the move, via PC, laptop, tablet or smartphone – ProCall Enterprise combines all important communication channels in a single application.
Integration
Functions
Components of the software suite
New in Version 7
Functionality and simple handling, these are the requirements for using software successfully and with satisfaction. Following this guiding principle, we have reduced the user interfaces of ProCall 7 Enterprise. In this way, we have not only created a modern appearance, but also made the operation of the software even clearer and easier to understand.
Show your presence!
The new presence area of ProCall Enterprise is more up-to-date and clearer: The round display of the profile pictures corresponds to a contemporary design. Different colors and the alignment of the "crown" inform customers about the current availability. The presence rotates clockwise from "available" to "not logged in". In this way, even people who are color blind can recognise the respective status of a person.
Simply share!
In many areas of day-to-day collaboration, it is necessary to share content with colleagues to share information and work together. With ProCall 7 Enterprise, this is now easier. Client chat for Windows, iOS and Android allows users to quickly and easily share content such as files, photos and videos with other ProCall users. The "Reply" and "Forward to" functions allow you to comment on information within the chat or forward it to other people.
Integrated!
The greatest value of a UC application is created when it is integrated as much as possible into the business processes and procedures of a company. Tiresome routine tasks, e.g. checking customer data during a telephone call, are to be simplified for users and therefore errors minimized. ProCall Enterprise makes the integration of business applications easier than ever before. The configuration is carried out individually at each workstation or administratively on the UCServer.
Mobile!
React flexibly to all situations, even when on the move. Thanks to the new ProCall Mobile Apps for iOS and Android devices, this is even easier than before. In addition to UI/UX improvements, SIP softphone calls can now also be "held" and presence profiles can be used. The advanced chat functions such as the sharing of content (files, photos, videos), as well as the reply and forward function are, of course, also available.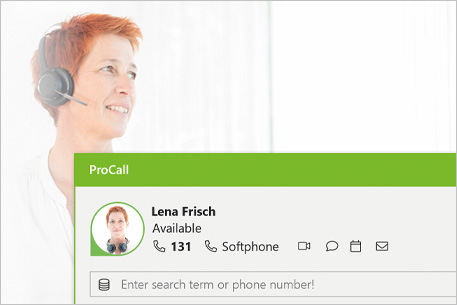 SIP!
In projects with many phone extensions that are to be equipped with the ProCall Enterprise Softphone, the technical limits of scaling have so far been quickly reached. Changes to the UCServer and Media Server have significantly raised these limits and improved reliability. In addition, other systems – HFO Crown Centrex, reventix virtual telephone system, autphone aut-voice – can now be switched on with the softphone. Users also benefit from the new version: They can now change the input/output device during a call.

The most important functions of ProCall Enterprise
Expand ProCall Enterprise smartly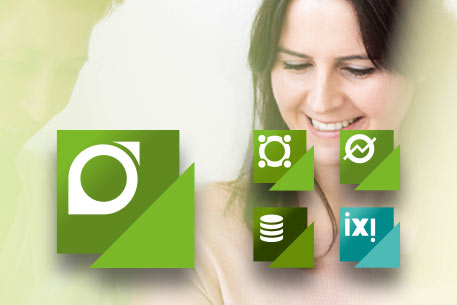 More features for the unified communications & CTI software suite
ProCall Meetings enables the planning and holding of online meetings and video conferences. ProCall Analytics evaluates and clearly displays the resulting communication data. ixi-UMS enables the additional use of fax, voice and SMS. The integration of MetaDirectory creates the basis for business process integration. Valuable information about the caller is displayed before the call begins and contact data available in the company can be found more easily.
Hybrid cloud-modules with UCConnect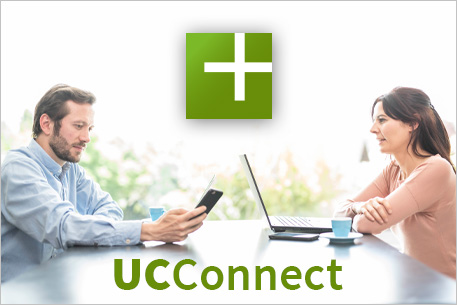 UCConnect is estos' own platform for the cloud. The online services available via UCConnect facilitate the commissioning of the ProCall Mobile App (ProCall Mobility Services) or the setup of ProCall Meetings.
Companies that do not want to carry out this installation themselves or lack the necessary know-how benefit from the offers provided by UCConnect.
More about UCConnect 
ProCall Enterprise and Microsoft Teams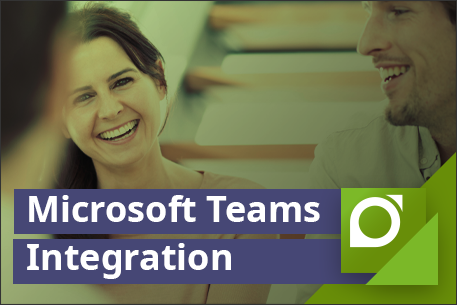 Combination products for modern business communication
ProCall Meetings
Video conferences

ProCall Analytics
AddOn Analysis tool